Cherry Hill Workers' Compensation Lawyers
Work Injury Attorneys in Cherry Hill, NJ at DiTomaso Law Will Help You With Your Claim After a Severe Workplace Accident
Anytime a workplace accident happens, there is potential for a catastrophic injury. While the injury itself can be life-altering, there is also concern surrounding the financial ramifications of that injury. You may wonder how much you will have to pay in medical bills, or you may not be sure how long you will be out of work. However, companies must carry Workers' Compensation insurance that will help pay the cost of your medical bills and reimburse you a portion of your lost wages. The experienced Cherry Hill workers' compensation lawyers at DiTomaso Law can help.
The Workers' Compensation process is designed to be simple to execute so that the injured employee does not have to wait long to start receiving their payments. However, that is not always the case, as certain companies will try to deny or drag out a claim. When that happens, you should hire our trusted work injury attorneys in Cherry Hill, NJ to represent you and help get the claims process moving.
What is Workers' Compensation?
Workers' Compensation is a type of no-fault insurance that most companies in New Jersey are required to hold that serves as protection for employees who are injured in the course of their job duties. As long as an employee is on the clock and performing services related to their job, they are eligible for Workers' Compensation. They do not necessarily have to be on the premises of the company. For instance, if a person is injured while making delivery for a company, they still qualify for Workers' Compensation.
Workers' Compensation is a no-fault insurance program, meaning that an injured employee does not need to prove negligence to get benefits. However, one aspect where an employee may not be eligible for Workers' Compensation is if they were engaged in an activity that took place beyond their work responsibilities. That means they were using a machine for non-work purposes, or a person was engaged in a fight with another co-worker.
There are certain individuals that may work with a company but are not eligible for Workers' Compensation benefits:
Unpaid interns.
Unpaid volunteers.
Independent contractors.
Sole proprietors with no employees.
There are limitations, however. While Workers' Compensation is a no-fault system, you are prohibited from filing a lawsuit against your company. However, there is an option to file a third-party liability claim.
Most companies in New Jersey are required to carry Workers' Compensation insurance. Specifically, the law requires that corporations, partnerships, limited liability companies (LLCs), and sole proprietorships have Workers' Compensation insurance. There are certain exceptions, as government entities do not have to carry it, although they do provide their own version.
Types of Workers' Compensation Benefits DiTomaso Law's Cherry Hill Workers' Compensation Lawyers Can Help You Obtain
The purpose of Workers' Compensation is to protect you and your family from a significant financial hole due to your accident and injury. That is why the insurance will cover the largest financial impacts. Workers' Compensation benefits include:
Medical benefits: After suffering an injury, you should seek medical attention for that injury. Your medical recovery could include multiple visits to the doctor, tests, surgeries, and even rehabilitation. These cost money and could put significant financial strain on you and your family. Workers' Compensation will recoup these expenses. Be sure to keep a record of all your medical bills from the doctor.
Lost wages: Depending on the seriousness of the injury, you may find yourself out of work for an extended portion of your salary, depending upon how long you are out of work.
Death benefits: If a family member is killed in an accident at work, Workers' Compensation will pay death benefits to the surviving family members, such as a spouse and any children who are members of the worker's household. Workers' Compensation will also funeral and burial costs up to $5,000.
New Jersey will provide a certain level of compensation based on the extent of your time out of work. There are three main forms of compensation:
Temporary disability: This benefit impacts employees who are unable to work for more than seven days due to their injury. This benefit will be two-thirds of your average weekly pay. There is a maximum and minimum payout that the state alters every year. These changes could impact the amount of money you receive while you are recovering.
Permanent partial disability: This benefit is for those individuals who have sustained injury of lasting impact, but they are able to return to work in some capacity. The extent of the impairment will impact the amount you will receive as part of your benefit. You will begin to receive these payments when you have reached maximum medical improvement (MMI) and after receiving your disability rating from your doctor. The rating will reflect whether you have a scheduled or non-scheduled injury. Scheduled injuries include the toes, hands, feet, eyes, nose, ears, knees, and elbows. Non-scheduled injuries include the neck, back, hips, and shoulders.
Permanent total disability: This is the highest level of Workers' Compensation you can receive if you are unable to work because of your injury. You will continue to reach your weekly pay until you reach your pay threshold. You must then offer proof of your disability if you wish to continue your benefits. If your injury resulted in the loss of a limb, eyesight, or other detrimental bodily damages, you will automatically be considered permanently disabled and receive total disability benefits.
While these benefits help prevent you and your family from falling into significant financial hardship, they have their limits. Workers' Compensation will only pay for a portion of your lost wages, so your income will decline. In addition, benefits will not pay for non-economic expenses, such as pain and suffering and loss of quality of life.
★★★★★
Rich DiTomaso was an excellent attorney. He was knowledgeable, thorough, and settled our case with a great result. We would highly recommend using this attorney.
★★★★★
Five stars absolutely deserved here. They handled every detail, from insurance companies to doctors and bills. I highly recommend Richard and his colleges.
★★★★★
Richard Ditomaso is an expert in his field. He goes above and beyond for his clients. If you're looking for a great lawyer, give this one a chance; you won't regret it. A+++
What Should I Do After I'm Injured at Work?
The moments immediately following a workplace accident can be disorienting and frightening. However, there are several steps you should take in the moments immediately following a work accident. If you are unable to execute them, you should ask a trusted co-worker to do them for you. These steps include:
Seek medical help. No matter the severity of the injury, you should have a doctor examine you to determine what injuries you sustained. Not all injuries are apparent right away, and you might have suffered something that does not manifest itself in the first few hours. Failure to seek medical attention right away could jeopardize your claim.

Report the incident. If your injuries are not severe enough to necessitate you going to the hospital immediately, you should report your accident to your manager. The report should include details of the accident and what was taking place before it happened. If you need to go to the hospital right away, you can report the incident as soon as possible.

Collect timecard. One of the most important aspects of being eligible for Workers' Compensation is that you were injured while at work. A crucial piece of evidence in proving this is your timecard that shows you were at work at the time of your accident.
Take pictures. If you are able, take pictures of the circumstances surrounding your accident, including the machine you were using, any conditions that might have contributed, location of the accident, and any injuries you sustained.
Talk to witnesses: You should speak to any witnesses. It can come in handy for your Workers' Compensation case and any future litigation. Make sure to also gather the witnesses' contact information so you or your lawyer can reach them in the future.
It is important to check with your employer before you seek medical attention for your injuries. There are certain employers who will require that you see an approved doctor to diagnose your injuries. If you fail to see that doctor, it could jeopardize your ability to collect on a claim. However, if your employer does not provide a lit of pre-approved doctors for you to see, you are free to see a doctor of your choosing.
Dangerous Machine Accident
What Options Do I Have if My Claim Is Denied?
If your claim is denied, you have options available to you to dispute this decision. Before moving forward on any action, you should speak with a Workers' Compensation lawyer who can help you on the appeals process and work with you should you have to attend a hearing.
To initiate this aspect of the procedure, you will file either a formal claim petition or an application for an informal hearing with the Division of Workers' Compensation. Your case can be resolved through one of two methods:
Informal hearing: In this brief process, you will have a judge assigned to you along with a data and time for your hearing. The formal beginning of this process occurs when you fill out the application for an informal hearing.
Formal hearing: This is much longer and could take up to six months before it begins. The formal hearing is similar to a trial, where both sides present evidence to support their case. You can also present witnesses who will testify on your behalf.
If you are denied at this level, you can then bring your case to the New Jersey State Courts.
Common Workplace Accidents Our Cherry Hill Workers' Compensation Lawyers Can Help You With
Regardless of your work environment, there are several common accidents that could happen. Some common workplace accidents include:
Construction accidents.
Car accidents or truck accidents while on the job.
Falls from ladders, work platforms, loading docks, and scaffolding.
Explosions and electrocution accidents.
Falling products, materials, and equipment.
Equipment accidents.
Conveyor, hoist, and crane accidents.
Defective equipment or unguarded machinery.
Exposure to toxic chemicals and products.
Forklift accidents.
Nail gun accidents.
What Are Common Workplace Injuries and Illnesses?
There are various occupational illnesses and injuries that can occur while working on the job.
Some common work-related injuries include:
Amputation: This is a severe injury that can occur when operating heavy machinery that uses significant force. When a person gets a limb trapped, it can become damaged beyond repair or severed.
Head and brain injuries: Head and brain injuries can happen in many different types of work accidents.
Burn injuries: A worker can suffer sever burns if they are working with hot materials.
Muscle strains and sprains: These can occur due to the body being pulled or stretched in an awkward position over an extended period of time.
Neck and back injuries: These injuries happen over time or due to a traumatic event and can range from minor to severe.
Some common occupational illnesses include:
Mesothelioma: This is a rare, deadly cancer caused by exposure to asbestos.
Mental health disorders: These can manifest due to poor or extremely hazardous work conditions. A mental health disorder can also develop because of a work injury or after a traumatic work accident.
Cherry Hill Workers' Compensation Lawyers at DiTomaso Law Help Injured Workers Attain Justice
If you were hurt at work and you need help with a claim, do not hesitate to contact an experienced lawyer. The experienced Cherry Hill Workers' Compensation lawyers at DiTomaso Law can assist you if you need help pursuing benefits after a work accident. Call us at 856-414-0010 or contact us online to schedule a free consultation. Located in Cherry Hill, New Jersey, we serve clients throughout South Jersey, including Mt. Holly, Camden County, and Vineland.
Frequently Asked Questions About Workers' Compensation Claims
What is workers' compensation?
What is covered under workers' compensation?
What workers' compensation benefits are available?
What should I do after a work accident in order to pursue workers' compensation?
Can I sue an employer or another employee for my workplace accident?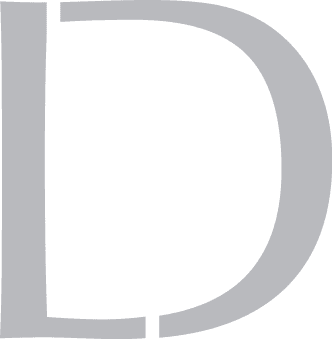 Get A 100% Free Case Evaluation
From A Top-Rated Personal Injury Attorney
$11.7M
Tractor-Trailer Accident
$1.5M
Drunk Driving Accident
$1.3M
Defective Machinery Accident
View All Case Results
"5 stars absolutely deserved here. If the need arises for legal representation again this is the only firm I will use. They handled every detail from insurance companies, doctors, and bills. I highly recommend Richard and his colleges and have to my friends and family."
See All Client Reviews