Legal Services in New Jersey

Personal Injury Attorneys Defending the Rights of Accident Victims Across NJ
After sustaining an injury, medical bills and time spent out of work can seem insurmountable, and skeptical insurance companies can do more to hinder than heal. At DiTomaso Law, our New Jersey personal injury lawyers are dedicated to seeking compensation for our injured clients and their families, allowing them to focus on what really matters: recovery. We have successfully represented clients in the following areas:
Bicycle Accidents
With more bicycles on the road than ever, bicycle accidents in New Jersey have spiked. Motorists who fail to yield or share the road with cyclists can be held liable for their carelessness.
Bus Accidents
Seeing as New Jersey has numerous urban areas, many individuals utilize public transportation. This high volume of traffic results in numerous bus accidents occurring every year. Since bus accidents in New Jersey can lead to complex litigation—including strict deadlines, lengthy investigations, and numerous appeals—it is best to seek legal counsel to ensure that all proper requirements are satisfied.
Car Accidents
Individuals who have sustained injuries in a car accident in New Jersey should be aware that they may be entitled to compensation if their injury was the direct result of another's negligence or recklessness, be it drowsy driving or driving under the influence. A skilled New Jersey personal injury lawyer can win you or a loved one the compensation to which you are entitled.
Dog Bites
Dog bites in New Jersey may be recompensable regardless of the animal's past behavior. Furthermore, even if an owner took reasonable precautions in restraining the animal, they still may be held liable. Carelessness or negligence on the part of the owner does not always factor into a defense, and the injured party need only prove that the bite occurred.
Motorcycle Accidents
While helmet safety laws and public safety campaigns are useful in reducing the number of fatal motorcycle accidents in New Jersey, motorcyclists are still at a high risk. Failure to yield and an overall negligence on the part of motorists leads to fatalities almost every day. If you lost a love one in a motorcycle accident, know that you may be eligible for compensation
Pedestrian Accidents
Pedestrian accidents in New Jersey occur daily. Individuals who are stuck by cars often suffer life-altering injuries like paralysis or traumatic brain injuries. Know that a skilled New Jersey personal injury lawyer can hold a reckless or negligent driver liable for their actions, winning you the compensation to which you may be entitled.
Personal Injury
Individuals who have sustained injuries at the fault of another—be it through ignorance or a tort—may be able to hold other parties accountable for their actions. Our New Jersey personal injury lawyers have represented individuals in a myriad of personal injuries cases, from the minor to the traumatic.
Slip and Fall
Owners who have not demonstrated a duty of care on their property may be held liable for any injuries sustained as a result of a slip and fall accident. Both businesses and private residences are subject to premises liability laws which hold them responsible. Should a guest slip and fall on a poorly maintained area, such as a pool or a side walk, they can hold the owner liable.
Train Accidents
While they may be uncommon, when train accidents do occur they are catastrophic, leaving dozens hospitalized or fatally injured. Train accidents, much like bus accidents, require complex litigation. Individuals who seek out compensation for an injury are urged to do so with the counsel of a skilled train accident lawyer.
Truck Accidents
A truck accident can cause massive damages based on its sheer size alone. Couple that with driver negligence or drowsy driving and the results can be catastrophic. Most companies try to distance themselves from truck drivers, claiming them as independent contractors; however, if any company brands or logos are on the truck, the driver and the company may both be liable for injuries.
Workplace Injuries
Workers in all industries, from construction work to office jobs, are susceptible to workplace injuries. Office workers may be at risk for:
Carpal tunnel and arthritis
Repetitive stress injuries
Violence in the workplace
Construction work poses additional hazards from:
Falls
Forklift malfunctions
Defective machinery
Chemical exposure
Wrongful Death
Should a personal injury case lead to a fatality, family members who have lost a loved one can file a wrongful death lawsuit. In a wrongful death suit, aggrieved parties may pursue compensation for their loss were their loved one to pass away in a:
Catastrophic sports accidents
Construction accidents and worksite accidents
Medical malpractice
DiTomaso Law Provides Legal Services in New Jersey for Injured Parties and Their Loved Ones Seeking Compensation for Their Damages and Losses
If you or a loved one has been injured or killed in an accident in New Jersey and you believe it was due to the negligence of another, you are urged to seek the legal counsel of New Jersey personal injury lawyers at DiTomaso Law. We will tirelessly defend your case, and will do whatever we can to maximize the compensation to which you are entitled. Contact our Cherry Hill, New Jersey offices at 856-414-0010 or contact us online to speak to a qualified personal injury attorney.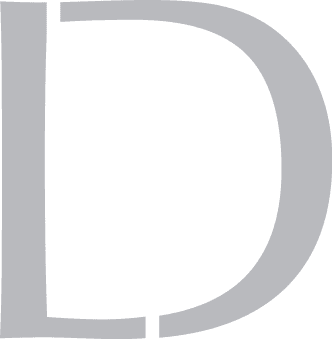 Get A 100% Free Case Evaluation
From A Top-Rated Personal Injury Attorney
$11.7M
Tractor-Trailer Accident
$1.5M
Drunk Driving Accident
$1.3M
Defective Machinery Accident
View All Case Results
"5 stars absolutely deserved here. If the need arises for legal representation again this is the only firm I will use. They handled every detail from insurance companies, doctors, and bills. I highly recommend Richard and his colleges and have to my friends and family."
See All Client Reviews