Vineland Workers' Compensation Lawyers
Work Injury Attorneys in Vineland, NJ at DiTomaso Law Are Here to Help You After a Workplace Accident
A workplace injury or occupational illness is a scary situation. It leads workers to question their ability to work, where they will get their income from, and how they will support their families. If you were injured in a work accident, the legal team at DiTomaso Law will help you receive the benefits you need to pay your medical bills and continue to financially support your family. Do not let a workplace injury or illness dictate your life or the compensation you are required by law to receive. Our Vineland workers' compensation lawyers will help you obtain monetary relief in a situation that seems impossible to resolve.
Workers' Compensation is a system put in place that provides benefits to workers who have been injured while on the job. Physical injuries, occupational illnesses, and repetitive stress are all considered medical conditions covered under Workers' Compensation. This system is designed to get workers back on their feet as soon as possible. New Jersey's Workers' Compensation provides workers with the support they need after an injury or during an illness.
Process to File a Claim
After a work accident, notify your employer immediately after your injury or noticeable signs of illness. This includes where the injury happened and the time it occurred. No matter the seriousness of the injury, always report it to your employer right away. After a claim is filed by your employer, this claim goes through the New Jersey Division of Workers' Compensation. If a claim is denied, there is an appeal process that the employee can file for.
The next step is to consider contacting our Vineland workers' compensation lawyers to help you through the entire process. They will ensure that you are receiving the proper benefits and compensation you deserve. In many situations, the employer's insurance company will offer you a lump sum payment. Without proper research of your injury or illness, you will not know what the proper entitled settlement is. This might seem like an attractive offer, but it is always smart to consult with a Vineland Workers' Compensation lawyer before making any decisions. Our goal is to get you the full value of your claim and to ensure your settlement is properly reached.
While waiting for a settlement, you should continue to receive your required medical treatment, including physical therapy sessions and further doctor appointments. This will prove that you are doing all you can to feel better after the accident.
Workplace Injuries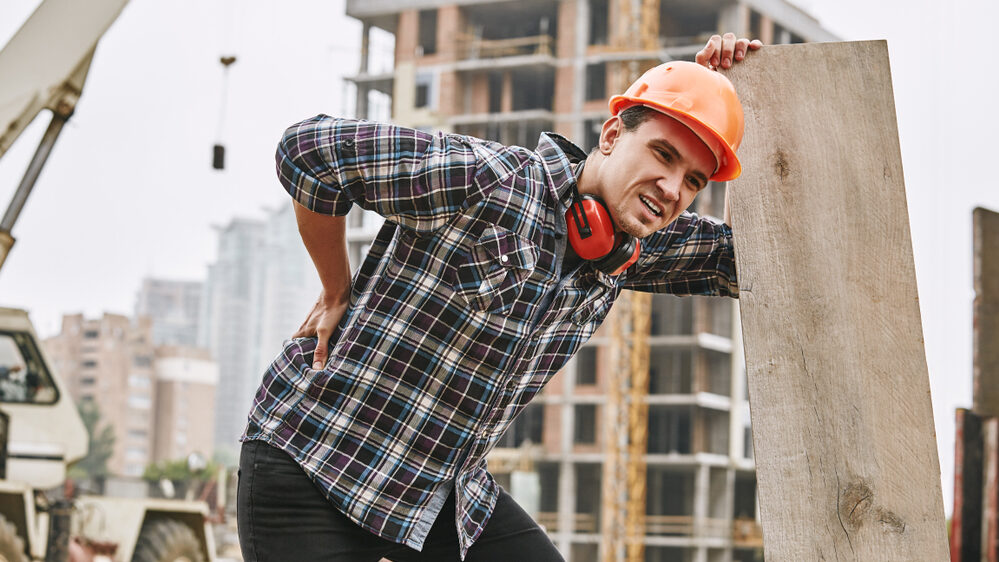 Work injuries can be devastating, and happen on construction sites, loading docks, and factory warehouses, and involve defective machinery and/or unsafe products. They often occur when safety protocols are absent or ignored. The Occupational Safety and Health Administration (OSHA) is an agency under the U.S. government that monitors and ensures the safety of employed workers. They also ensure that work environments are safe for employees.
Workers' Compensation Benefits Our Work Injury Attorneys in Vineland, NJ Can Help You With
In most cases, no matter whose fault the workplace accident is, even if it is your own, you are entitled to benefits. All employers in New Jersey must have workers' compensation insurance. Employers could face large fines and lawsuits if they do not provide workers with this type of insurance. Workers' compensation is a no-fault program that provides benefits to those injured on the job. Most employers will get this insurance through a private insurance company. Under New Jersey law, victims of injury or illness can use the money under Workers' Compensation insurance to cover various medical costs.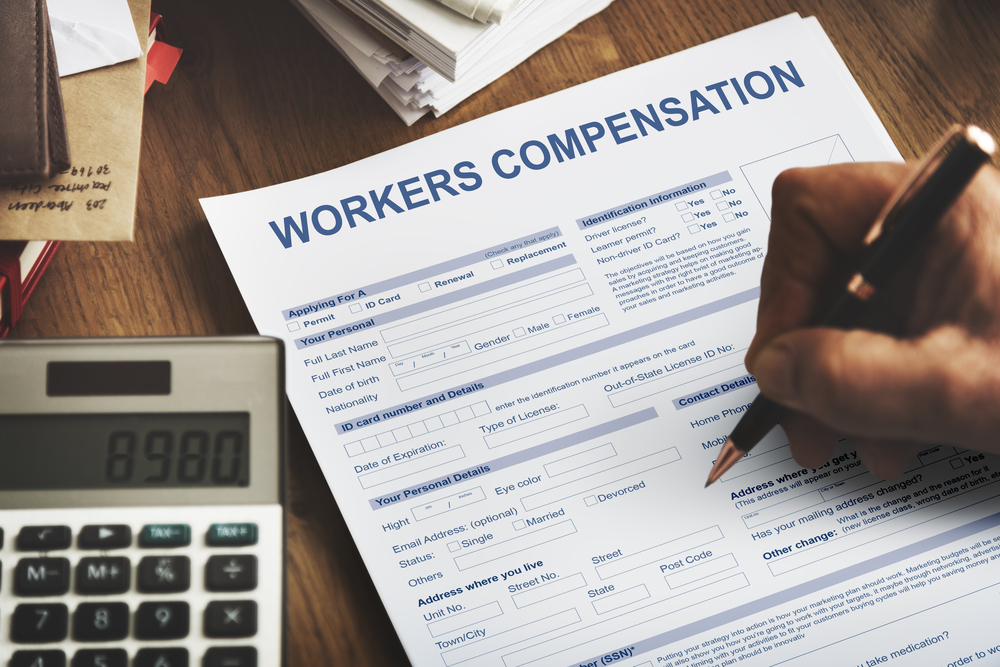 New Jersey Workers' Compensation provides benefits to injured or ill employees. If you are injured at work, there are certain benefits that you may be entitled to receive. These benefits, depending on the state in which you reside and the severity of the injury or illness, include:
Lost wages: If you need to miss work due to a work injury or illness, you are still entitled to receive your average weekly pay. Also, if you need to reduce your hours due to injury or illness, Workers' Compensation insurance will make up the difference.
Temporary Disability: This type of benefit is provided to employees who cannot work for more than seven days due to their injury. The benefits received will be two-thirds of your average weekly pay. There is a maximum and minimum payout that changes each year. This may reduce the amount of pay you receive during your rehabilitation time.
Permanent Partial Disability: If your injury has caused a lasting impairment but still allows for you to work, you are still able to receive partial disability. Your disability payment will depend on the extent of your impairment and the part of the body that is affected. These benefits will begin once you have reached maximum medical improvement and after your doctor has assigned you a disability rating. This rating depends on if you have a scheduled or nonscheduled injury. A scheduled injury involves external features, including the eyes, ears, teeth, arms, legs, and feet. Nonscheduled injury involves internal injuries, such as the heart and lungs.
Permanent Total Disability: When you reach maximum medical improvement, your doctor will evaluate you to see if you have any lasting disabilities as a result of the workplace injury or illness. If you are unable to work because of your injury and are permanently disabled, you will continue to receive your weekly pay. If you have reached your pay threshold, you will need to provide proof of disability to continue your benefits. If your injury resulted in the loss of limbs, eyesight, or other detrimental bodily damages, you will automatically be considered permanently disabled and receive total disability benefits
Medical Treatment: Workers' Compensation insurance will cover all medical treatment that is necessary and reasonable under your claim. Treatments include doctors' visits, prescriptions, physical therapy, and other various medical necessities. Although Workers' Compensation insurance will pay for your treatments, under New Jersey law, your employer may enforce the right to choose your doctor or medical provider. If you choose to use your own medical provider, your costs may not be covered under Workers' Compensation insurance.
Death Benefits: Unfortunately, deaths do occur at workplaces, but Workers' Compensation insurance will provide the workers' dependents with death benefits, which will be divided by the dependents of the deceased worker. Dependents include the spouse and children who were members of the worker's household.
Funeral Expenses: For a job-related death, New Jersey Workers' Compensation laws require insurance to pay up to a certain amount for funeral expenses. The person or estate in charge of the funeral arrangements will garnish the money needed for the funeral and burial costs.
Injuries at work can often involve two cases instead of one. For example, if you were injured in an accident while driving for work purposes, it could constitute a workplace injury and give rise to a personal injury case against the driver of the vehicle who caused the accident. Another example is if you were injured on a construction site because of a faulty scaffold or an OSHA violation. In this instance, you may have a claim against your employer for Workers' Compensation, and you may also have a personal injury claim against the scaffolding company.
Types of Workplace Accidents and Injuries DiTomaso Law's Work Injury Attorneys in Vineland, NJ Can Help You With
Overexertion: As the number one cause of workplace accidents, stress or repeated movement can cause injuries to the body.
Slip and Falls: Serious injury can occur if a worker falls while on the job, especially if the fall is from an inclined surface, such as a ladder or rooftop.
Falling Objects: Injuries can occur if a worker is struck by falling debris or equipment.
Equipment: Operating machinery can be dangerous and lead to injury or death if not handled properly.
Automotive Accidents: Injuries can occur while driving to and from the job site. These accidents can be caused by other motorists, pedestrians, and cyclists.
Violence: Injuries from other workers during a disagreement or from someone outside the company can occur.
Extreme Temperatures: Burns, frostbite, or heat exhaustion can cause illness and injury.
★★★★★
Rich DiTomaso was an excellent attorney. He was knowledgeable, thorough, and settled our case with a great result. We would highly recommend using this attorney.
★★★★★
Five stars absolutely deserved here. They handled every detail, from insurance companies to doctors and bills. I highly recommend Richard and his colleges.
★★★★★
Richard Ditomaso is an expert in his field. He goes above and beyond for his clients. If you're looking for a great lawyer, give this one a chance; you won't regret it. A+++
Types of Work-Related Illnesses Our Vineland Workers' Compensation Lawyers Can Help You Pursue Benefits For
Occupational illnesses in the workplace can include:
Mesothelioma: Cancer caused by exposure to asbestos.
Carpel Tunnel Syndrome: Pain, numbness, or tingling in the arm and hand caused by excessive typing or repeated motions of the wrist.
Stress and Mental Health Disorders: Poor work conditions and high demands cause a significant amount of stress and can lead to a mental health disorder.
Workplace accidents can produce a wide variety of personal injuries, which include, but are not limited to the following:
Altered Taste and Smell: There are many variations of loss of taste and smell, including Anosmia, a complete loss of smell; and Ageusia, a complete loss of taste.
Amputation: Injuries to the limbs are caused by manufacturing and construction errors, as well as a lack of safety protocols in the workplace.
Brain and Head Injuries: As one of the most serious types of personal injury, head injuries can cause internal damage to the brain and have a life-long impact on a person's well-being.
Burn Injuries: Caused by an outer force, such as heat or radiation, burns are an injury to the skin and require medical treatment.
Emotional or Psychological Distress: This type of personal injury can occur from an influx of stress at work or as a result of a workplace injury.
Eye Injuries/Loss of Vision: This is a common type of work injury and can cause lasting vision problems.
Fractures: These can be painful and may require surgery to fix.
Joint Injuries: These injuries are very common but can still cause rehabilitation or a surgical procedure to repair.
Ligament Injuries: Caused by improper posture, repetitive movements, and overuse.
Muscle Strains and Sprains: Injuries to ligaments can cause extreme pain and long recovery periods.
Neck and Back Injuries: These injuries can range from minor to seriously life-altering.
Nerve Injuries: There are many different injuries that can cause nerve damage. Compensation will be based on the seriousness of the nerve damage.
Paralysis: Living with any form of paralysis is challenging and requires workers' compensation benefits to cover medical treatments.
Paraplegic/Quadriplegic: Major accidents can occur at work, causing the worst possible outcomes. Losing the ability to walk, talk, or move is a rare but serious outcome of a workplace injury.
Post-Traumatic Stress Disorder (PTSD): Usually triggered by a horrific event, PTSD requires medical treatment to overcome.
Scars and Disfigurement: Depending on the seriousness of the injury, scars, and disfigurement may cause a person to not be able to complete their work duties.
Dental injuries: Workers' Compensation covers more than just the common injury; dental injuries can be expensive but are covered.
Workplace injury cases are very fact sensitive and require a thorough legal analysis so that you can be apprised of your rights and benefits to which you are entitled under the law.
Dangerous Machine Accident
Wear and Tear Injuries
There are many cases where injuries or illnesses do not present themselves until years later or even after an employee has left their job. These situations are also referred to as "delayed onset injuries," which develop over time and put an employee out of work. Wear and tear injuries are not necessarily covered by workers' compensation and require the help of our competent Vineland workers' compensation lawyers. Common examples of wear-and-tear injuries include:
Disk and spine injuries due to improper posture or prolonged sitting times
Carpal tunnel syndrome due to excessive typing
Hearing loss due to loud sound exposure
Tendinitis from repetitive movements
Shoulder and rotator cuff injuries due to heavy lifting
Do You Have the Right to Choose Your Doctor?
This answer can be complicated and purely depends on who your employer is. An employer has the right to choose the treating physician for any and all medical-related illnesses and injuries. As stated under New Jersey law, if the employee refuses the medical provider, the medical bills may not be covered by Workers' Compensation insurance. If the employer refuses to provide medical treatment to the injured employee, then the employee has the right to choose the treating physician.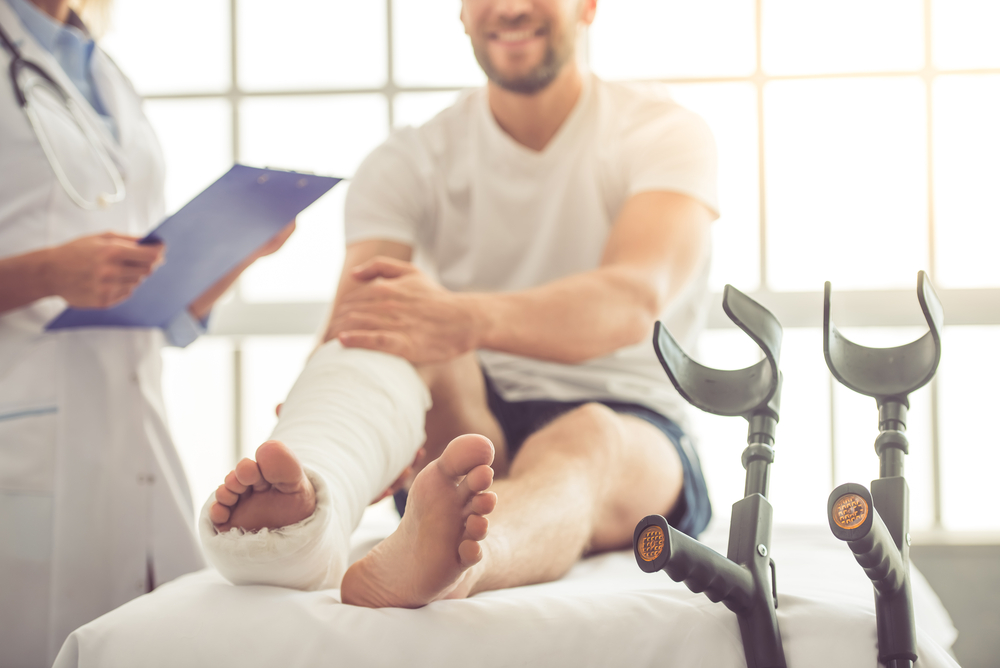 Unfortunately, it is not uncommon for workers to be denied benefits after filing their initial claim. Insurance companies may deny a claim due to an injury deemed not serious enough or because the injury was not work-related. When this happens, it is critical to consult our experienced Vineland workers' compensation lawyers for help with filing an appeal. Other reasons for denial of an initial claim include:
Not reporting your injury or illness to your supervisor/employer in a timely manner
Denial of medical treatment after the incident occurred
The injury did not occur at the site of employment
Pre-existing injury or illness
Injury caused by illegal activity or horseplay
Injury caused by drug or alcohol use
If the injury was your own fault, it is still necessary to contact a Workers' Compensation lawyer. Workers' Compensation benefits are almost always given despite the fault of the injury. In New Jersey, Workers' Compensation is a form of no-fault insurance, which means that no matter the cause of injury at work, you will be entitled to cost coverage. If your initial claim is denied, the injured or ill worker can file an appeal. There are two types of appeals for a denial case, such as:
Informal Hearing: This is a quick process where you are assigned to a judge with a written date and time of your hearing. This process starts with the employee filling out an application for an informal hearing.
Formal Hearings: This is a longer process, which could take up to 6 months to get started. A formal hearing is more like a trial process where both sides present evidence to support their side of the case. In this situation, you will need witnesses to testify on your behalf. To start this process, you must fill out a claim petition within the division of Workers' Compensation.
Both types of appeals can be denied. If a judge denies your claim, you may further your appeal to the New Jersey State Courts.
Settlement Offers
Sometimes, after a workers' compensation claim is filed and/or appealed, an employer might offer you a settlement. This settlement could be a positive verdict on your claim, but you are not obligated to accept the offer. The experienced Vineland workers' compensation lawyers at DiTomaso Law will go over the proposed settlement with you and decide if the offer is worth accepting. Every case is worth a different amount and a client should not accept anything less than what they deserve.
How Our Knowledgeable Vineland Workers' Compensation Lawyers Can Help With Your Case
A knowledgeable Workers' Compensation lawyer will determine if your claim is valid and if you will be able to obtain benefits for your injury or illness. Without a lawyer, you could be fighting a difficult battle with your employer over insurance benefits and proper compensation. It is always in your best interest to hire a lawyer to represent you in your Workers' Compensation Claim. Your employer can not legally fire you for hiring a lawyer, as it is not a direct lawsuit against them.
Vineland Workers' Compensation Lawyers at DiTomaso Law Help Injured Workers Apply for Benefits and Collect the Compensation They Need
Insurance companies and employers are not looking out for your best interests. With experienced Vineland Workers' Compensation lawyers at DiTomaso Law, you will have experienced negotiators and litigators on your side during this difficult time. Our team will handle all your legal needs, including accident investigation, working with experts to determine the cause of your accident, negotiating with insurance companies on your behalf, engaging in settlement negotiations, participating in mediation, and presenting your case at trial, if necessary. Conveniently located in Cherry Hill, New Jersey, we proudly serve injured individuals throughout South Jersey, including Vineland, Mt. Holly, and Camden County. To schedule a free consultation today, call us at 856-414-0010 or contact us online.
Frequently Asked Questions About Work Injury Claims
What is workers' compensation?
What is covered under workers' compensation?
What workers' compensation benefits are available?
What should I do after a work accident in order to pursue workers' compensation?
Can I sue an employer or another employee for my workplace accident?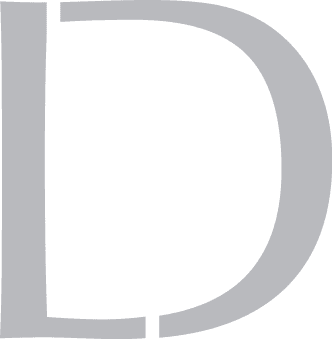 Get A 100% Free Case Evaluation
From A Top-Rated Personal Injury Attorney
$11.7M
Tractor-Trailer Accident
$1.5M
Drunk Driving Accident
$1.3M
Defective Machinery Accident
View All Case Results
"5 stars absolutely deserved here. If the need arises for legal representation again this is the only firm I will use. They handled every detail from insurance companies, doctors, and bills. I highly recommend Richard and his colleges and have to my friends and family."
See All Client Reviews