New Jersey Construction Accident Lawyers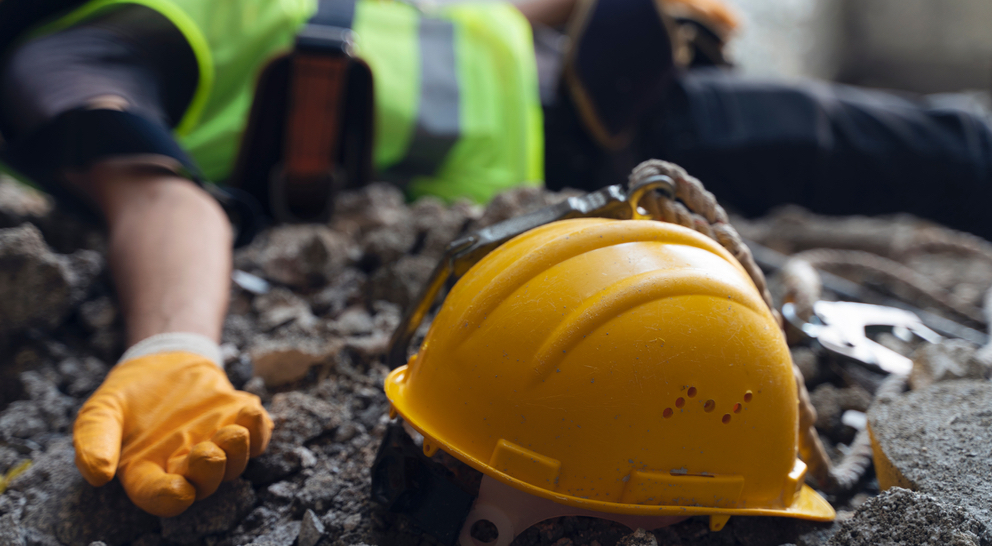 Aggressive Construction Site Injury Attorneys in Cherry Hill, NJ Hold Site Owners And Contractors Accountable For Carelessly Injuring Clients in Burlington County, Camden County, Cumberland County, and Throughout South Jersey
Construction sites are some of the most dangerous places in New Jersey. They are filled with hazards such as dangerous or flammable materials, power tools, equipment, machinery, and fall hazards. If you were injured in a construction accident, whether on the job or as a bystander, you may be entitled to obtain financial recovery to help pay for your medical care, lost wages, and pain and suffering. Turn to the New Jersey construction accident lawyers of DiTomaso Law for help in pursuing your rights. Contact us for a free initial case review with our construction site injury attorneys in Cherry Hill, NJ, to learn more about your options for pursuing compensation and financial resources that can help you recover from serious, life-altering injuries. 
Were You or a Loved One Injured in an Accident and Now You Have Questions? We Can Help. Tell us What Happened.
Types of Construction Accident Claims Our New Jersey Construction Accident Lawyers Can Help You With
Turn to DiTomaso Law for the aggressive, dedicated legal representation you need to secure maximum financial recovery after being injured in construction accidents such as:
Crane accidents
Forklift accidents
Falls from heights
Falling object accidents
Fires and explosions
Motor vehicle and motorized equipment accidents
Entanglement or crush accidents
★★★★★
Rich DiTomaso was an excellent attorney. He was knowledgeable, thorough, and settled our case with a great result. We would highly recommend using this attorney.
★★★★★
Five stars absolutely deserved here. They handled every detail, from insurance companies to doctors and bills. I highly recommend Richard and his colleges.
★★★★★
Richard Ditomaso is an expert in his field. He goes above and beyond for his clients. If you're looking for a great lawyer, give this one a chance; you won't regret it. A+++
Common Causes of Construction Accidents
Some of the most frequent causes of construction accidents in New Jersey including:
Negligent construction of scaffolding
Improper or careless use of heavy equipment or machinery, or allowing untrained/unlicensed workers to operate machinery
Improper storage of toxic or flammable materials
Failure to distribute safety equipment or personal protective equipment
Exposed power lines or electrical wires
Slipping or tripping hazards
Failure to use structure reinforcements
Removal of safety devices on powered tools/equipment
Defective tools, equipment, or machinery
Unguarded fall hazards and lack of fall protection
Inadequate site safety protocols or failure to enforce protocols
Dangerous Machine Accident
Options for Financial Compensation After Being Hurt in a Construction Accident
After you have been hurt in a construction accident, you may have a couple of options for obtaining compensation for your injuries. If you are a construction worker hurt on the job, you may be entitled to workers' compensation benefits from your employer, which can include:
Medical benefits, which cover the cost of medical treatment of a work injury or occupational illness
Wage-loss benefits, which provides temporary partial reimbursement of wages if you miss time from work or earn less income than you did prior to your work injury or occupational illness because of your injury or illness
Specific loss benefits, which offers financial compensation for the loss of a body part or permanent loss of use of a body part or bodily function, or for a serious, permanent disfigurement
As a construction worker hurt on the job due to a third party's negligence, or as a bystander injured by a construction site accident, you may also have the right to file a personal injury claim to pursue financial recovery for:
Costs of medical care and rehabilitation
Costs of long-term care and support services for permanent disability or impairment
Full reimbursement of lost wages or loss of future earnings
Pain and suffering
Reduced quality of life due to disability, scarring/disfigurement, or loss of life expectancy
How Will Our Construction Site Injury Attorneys in Cherry Hill, NJ, Assist You in Securing the Financial Benefits You Need for Your Recovery
A construction accident may cause you to suffer devastating injuries that can lead to financial difficulties, debilitating pain, and long-term disability. Fortunately, you may have options for obtaining compensation to assist in your recovery. Let the New Jersey construction accident lawyers of DiTomaso Law work to maximize your financial recovery by:
Recovering evidence from the accident that we may need to begin building your legal case
Evaluating your options for pursuing financial compensation and resources for you, including filing for workers' compensation or pursuing personal injury claims against liable third parties
Documenting your injuries and losses and working with medical, vocational, and financial experts to ensure we recover maximum compensation in your case
Aggressively pursuing workers' comp benefits for you if you were injured on the job, even if that means filing a formal claim petition on your behalf and representing you before the state workers' compensation commission
Pursuing your rights to financial recovery in a personal injury claim, vigorously negotiating to try to secure a fair settlement for you, or going to trial if litigation gives you the best chance at a favorable outcome in your case
Contact DiTomaso Law for a Free Claim Evaluation with Our Seasoned New Jersey Construction Accident Lawyers to Discuss Your Legal Options
Reach out to DiTomaso Law today for a free, no-obligation consultation to speak with our construction site attorneys in Cherry Hill, NJ about pursuing your rights to financial benefits and compensation if you were hurt through no fault of your own in a construction accident. Let us fight to get you the accountability and justice you deserve for your injuries. 
Frequently Asked Questions About Construction Accident Claims in New Jersey
Who may be held liable for my construction site injuries?
While your employer may be responsible to provide you with workers' compensation benefits for injuries you suffered on the job in a construction accident, depending on the causes of the accident you may also have injury claims against other parties, such as against third-party contractors whose negligence caused the accident, or manufacturers of defective tools or equipment that injured you, or the property or site owner who may be liable for a dangerous or defective condition of the property.
How long do I have to file a compensation claim after being injured in a construction accident?
If you are injured at work in a construction site accident, you should give your employer notice of your injury within 120 days of the accident to be eligible for workers' compensation benefits. If you need to file a formal claim petition with the state to pursue workers' comp, you have three years from the date of the accident to file your petition. And if you have a personal injury claim against a third party, you have two years from the date of the construction accident to file a lawsuit. Reach out to the construction site injury attorneys in Cherry Hill, NJ, from DiTomaso Law as soon as possible to ensure that your claims are timely filed.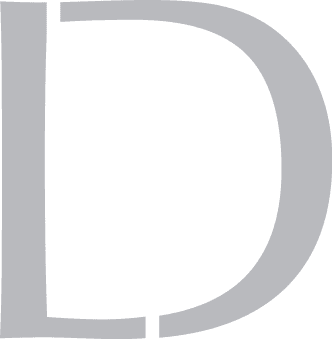 Get A 100% Free Case Evaluation
From A Top-Rated Personal Injury Attorney
$11.7M
Tractor-Trailer Accident
$1.5M
Drunk Driving Accident
$1.3M
Defective Machinery Accident
View All Case Results
"5 stars absolutely deserved here. If the need arises for legal representation again this is the only firm I will use. They handled every detail from insurance companies, doctors, and bills. I highly recommend Richard and his colleges and have to my friends and family."
See All Client Reviews