Philadelphia Car Accident Lawyers
Auto Injury Attorneys in Philadelphia, PA Fight for Victims Rights After Suffering Debilitating Injuries in Motor Vehicle Accidents in Philadelphia County and the Surrounding Areas
Car accidents are a leading cause of accidental death in the United States. While not all collisions can be prevented, understanding the primary risk factors associated with motor vehicle accidents can help curb the ones that are avoidable. If you or a loved one have been injured in a motor vehicle accident, contact our Philadelphia car accident lawyers today at 215-426-4493. Get a free consultation with our auto injury attorneys in Philadelphia, PA.
Causes of Auto Accidents Our Philadelphia Car Accident Lawyers Can Help You File a Claim For
Aggressive Driving: Driving aggressively makes the roads less safe for everyone. Aggressive driving includes many potentially dangerous behaviors such as reckless driving, changing lanes unsafely, not using turn signals, tailgating other drivers, and not adhering to traffic signals and signs like red lights and stop signs.
Automobile Defects: Unlike other risks on the road, defects start with the manufacturer. Equipment that is poorly constructed or has a design or product defect can lead to an accident through no fault of the driver. In those cases, a third party liability lawsuit may be the best option.
Distracted Driving: Distracted driving in recent years has become a leading cause of fatal car accidents. This has been strengthened by the prominence in texting while driving and using other technology, such as a GPS, while driving. Other distractions include eating, drinking, grooming, or conversing with passengers.
Drowsy Driving: Not resting properly can affect the reaction times and judgement of a driver nearly as much as driving while under the influence of a substance. Unfortunately, the issue of drowsy driving has not gotten the attention or stigma as that of drunk driving.
Impaired Driving: Driving while under the influence of alcohol or drugs is considered negligent behavior and is a large contributor to fatal car accidents each year. Even "buzzed driving" limits a driver's reaction times and general judgment.
Poor Road Conditions: Roadways that are not properly maintained can prove dangerous, especially in inclement weather conditions. A road that is not well designed, or signage that is not easy to follow can lead to many accidents. Additionally, road conditions such as pot holes or poor lighting can put drivers at risk.
Dangerous Machine Accident
Poor Vehicle Maintenance: A driver who is negligent in keeping up with the maintenance and repairs of their vehicles is not just putting their own car at risk; they are endangering others. When a car breaks down or has other maintenance-related issues, it can lead to injury.
Speeding: Many drivers on the road regularly disregard the speed limit, leading to many crashes. Studies have regularly proven that many accidents could have been avoided or would have been less severe had the driver obeyed the posted limit. This is because while speeding, reaction times are reduced, giving the driver less time to maneuver around obstacles.
SUV Rollovers: Due to the size and maneuverability of SUVs, rollover accidents are a constant risk. This becomes especially true during inclement weather or on poorly maintained roads.
Philadelphia Car Accident Lawyers at DiTomaso Law Seek Compensation for Injuries Sustained in Crashes
Our team of Philadelphia car accident lawyers at DiTomaso Law advocate on behalf of victims in any car accident claim, including working as negotiators, litigators, and mediators. Contact us online or call 215-426-4493 today for a free consultation. With offices in Cherry Hill, New Jersey and Center City in Philadelphia, we represent injured victims in Philadelphia County, Bucks County, Montgomery County, Delaware County, Chester County Burlington County, Camden County, Salem County, Gloucester County, Cumberland County, and Atlantic County.
★★★★★
Rich DiTomaso was an excellent attorney. He was knowledgeable, thorough, and settled our case with a great result. We would highly recommend using this attorney.
★★★★★
Five stars absolutely deserved here. They handled every detail, from insurance companies to doctors and bills. I highly recommend Richard and his colleges.
★★★★★
Richard Ditomaso is an expert in his field. He goes above and beyond for his clients. If you're looking for a great lawyer, give this one a chance; you won't regret it. A+++
Philadelphia Car Accident Lawyers Answer Frequently Asked Questions
What should I do after a car accident in order to pursue my injury claim?
What are the main causes of car accidents, and how can they be avoided?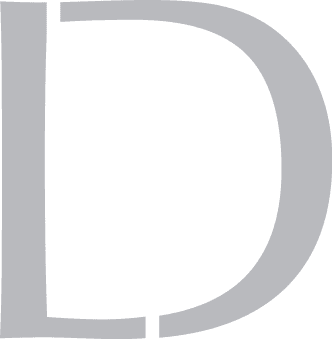 Get A 100% Free Case Evaluation
From A Top-Rated Personal Injury Attorney
$11.7M
Tractor-Trailer Accident
$1.5M
Drunk Driving Accident
$1.3M
Defective Machinery Accident
View All Case Results
"5 stars absolutely deserved here. If the need arises for legal representation again this is the only firm I will use. They handled every detail from insurance companies, doctors, and bills. I highly recommend Richard and his colleges and have to my friends and family."
See All Client Reviews