Haddonfield Workers' Compensation Lawyers
Work Injury Attorneys in Haddonfield, NJ at DiTomaso Law Will Give You the Help You Need After a Workplace Accident
If you are hurt in a workplace accident, you can seek compensation for your injuries through the State of New Jersey's Workers' Compensation program. This no-fault insurance is a requirement for most New Jersey-based businesses and allows you to receive compensation for your medical costs and lost hours due to a workplace injury or occupational illness. Companies are required to honor all legitimate claims. If an employer rejects a legitimate claim or attempts to delay it deliberately, our Haddonfield Workers' Compensation lawyers can step in to help you through the process and protect your rights.
Workers Comp Benefits That Our Haddonfield Workers' Compensation Lawyers Can Help You With
Workers' Compensation is available through most New Jersey-based companies. It is a federal program, however, it is managed by each individual state, meaning there will be slight differences from state to state.
One of the differences that take place among the states is the type of benefits you are eligible to receive. In New Jersey, the benefits you are eligible to receive include the following:
Medical benefits:

Regardless of the severity of your accident at work, you should seek medical assistance. You can be compensated for any expenses you incur due to your injury through Workers' Compensation, including doctor visits, treatments, tests, and surgery. It is important to note that in New Jersey, you must go to a doctor approved by your employer, and only procedures and tests that are approved will be covered.

Temporary disability benefits:

This covers injured workers who are disabled and unable to work for more than seven days. Workers will receive 70 percent of their average weekly wage up to a maximum amount. These payments run for 400 weeks, or they run until a doctor clears the worker to return to work or when they have reached maximum medical improvement.

Permanent partial disability benefits:

If an injury or illness leaves the worker with a lasting condition but they are able to work in some capacity, they may be eligible to receive these benefits. The amount a worker will receive will be determined based on the body part injured and the functional loss.

Permanent total disability benefits:

Workers who are injured and unable to return to work are eligible to collect these benefits. Permanent total benefits pay out about 70 percent of their average rate of pay up to a maximum amount. These payments will run at least 450 weeks but can be extended if a person remains fully disabled.

Death benefits: Death benefits

will assist the family of a loved one who was killed in a work-related accident. It will cover up to $3,500 in funeral and burial costs. For one dependent, they could receive about 50 percent of the deceased worker's wages. That rate increases by five percent for each additional dependent up to 70 percent of the deceased worker's weekly wage for a maximum of 450 weeks from the date of death.
What Is Covered Under Workers' Compensation?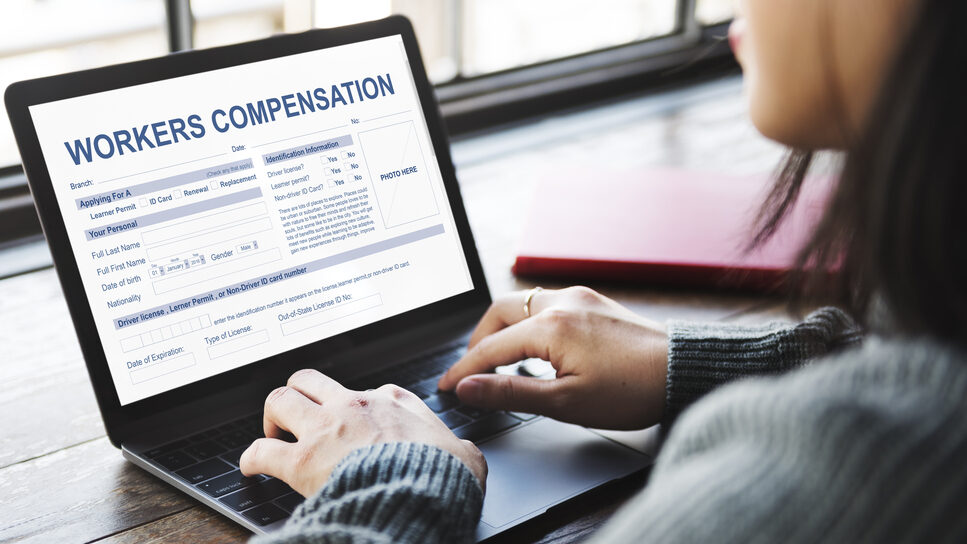 Not all injuries that take place at work occur due to a workplace accident. There are injuries that take place over time, as well as ones that reappear due to circumstances or conditions at work. You might be concerned that there are certain injuries that are not covered under Workers' Compensation. The injuries and illnesses that you can typically receive compensation for include:
Injuries from workplace accidents

: These are the most common injuries.

Occupational illnesses

: A person who works in old buildings, on construction sites, or works with chemicals may be vulnerable to occupational illnesses.

Repetitive strain injuries

: These are injuries that do not manifest right away but occur over weeks, months, or even years. They take place if you engage in the same repetitive motion every day.
It is important to note that there are certain employees that are not eligible for Workers' Compensation benefits. Those individuals include:
Unpaid interns.

Unpaid volunteers.

Independent contractors.

Sole proprietors with no employees.
When you start working at a new place, you should learn how your employer classifies you. If your employer is attempting to block your claim, a Haddonfield Workers' Compensation lawyer can help.
Dangerous Machine Accident
What Are My Options if My Claim Is Denied?
While you might think that you have an obvious case, your employer or their insurance carrier may still attempt to deny your claim. If this occurs, do not worry, you have options and an opportunity to have your claim reinstated. You can appeal this decision through an informal hearing or a formal hearing. 
To request an informal hearing, you must submit an application. Your case will be assigned a judge and a date within weeks of your request. The judge will hear both sides before issuing a recommendation. Neither side is obligated to abide by this recommendation.
Your other option is a formal hearing. To request this, you must submit a claim petition within two years of your injury or the last day you received a payment from your insurance, whichever occur later. This process will take considerably more time, as you will be assigned a judge and a date, however, the date will be within six months. Both sides will present their case with witnesses and evidence, and the judge will then issue a written decision.
If you are still unsatisfied with the result, you can then appeal that decision to the state courts of New Jersey in the Appellate Division of the Superior Court. Speaking with a Haddonfield Workers' Compensation lawyer ahead of time will help ensure that your case is managed in the correct way.
What Should I Do Immediately After a Work-Related Accident?
When you are injured in a workplace accident, there are a few steps that you should take as soon as you can. You may not be able to execute them right way, but you should do them as soon as you can. These steps include:
Seek medical help:

Regardless of the severity of your injuries, you should seek medical help as soon as possible. Not all workplace injuries are apparent right away, which is why it is important to have a doctor check you out. Be advised that for the visit to qualify under Workers' Compensation, you will need to see an employer-approved doctor.

Report your workplace accident:

To initiate the formal process of filing a claim, you must first report your accident to your employer. You should do this right away. If you must go to the hospital, you should do it as soon as you are able to upon your return.

Collect evidence:

You will want to gather evidence in case there are questions about your accident. Take pictures of the area where you had your accident and any conditions that might have contributed. Talk to witnesses who saw the accident and collect their contact information. You should also collect a copy of your timecard to demonstrate that you were working at the time of your accident.
If you have problems with your Workers' Compensation claim, you should speak with a lawyer as soon as possible.
★★★★★
Rich DiTomaso was an excellent attorney. He was knowledgeable, thorough, and settled our case with a great result. We would highly recommend using this attorney.
★★★★★
Five stars absolutely deserved here. They handled every detail, from insurance companies to doctors and bills. I highly recommend Richard and his colleges.
★★★★★
Richard Ditomaso is an expert in his field. He goes above and beyond for his clients. If you're looking for a great lawyer, give this one a chance; you won't regret it. A+++
Haddonfield Workers' Compensation Lawyers at DiTomaso Law Will Give You the Help You Need After a Workplace Accident
If you are encountering problems with your Workers' Compensation claim, our Haddonfield Workers' Compensation lawyers at DiTomaso Law can help. Call us at 856-414-0010 or contact us online today to schedule a free consultation. Located in Cherry Hill, New Jersey, we serve clients in South Jersey, including Mt. Holly, Camden County, and Vineland.
Frequently Asked Questions About Workplace Accident Claims
What is workers' compensation?
What is covered under workers' compensation?
What workers' compensation benefits are available?
What should I do after a work accident in order to pursue workers' compensation?
Can I sue an employer or another employee for my workplace accident?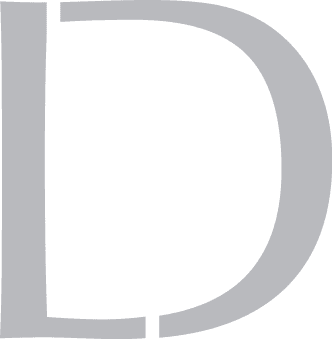 Get A 100% Free Case Evaluation
From A Top-Rated Personal Injury Attorney
$11.7M
Tractor-Trailer Accident
$1.5M
Drunk Driving Accident
$1.3M
Defective Machinery Accident
View All Case Results
"5 stars absolutely deserved here. If the need arises for legal representation again this is the only firm I will use. They handled every detail from insurance companies, doctors, and bills. I highly recommend Richard and his colleges and have to my friends and family."
See All Client Reviews