Philadelphia Nursing Home Abuse Lawyers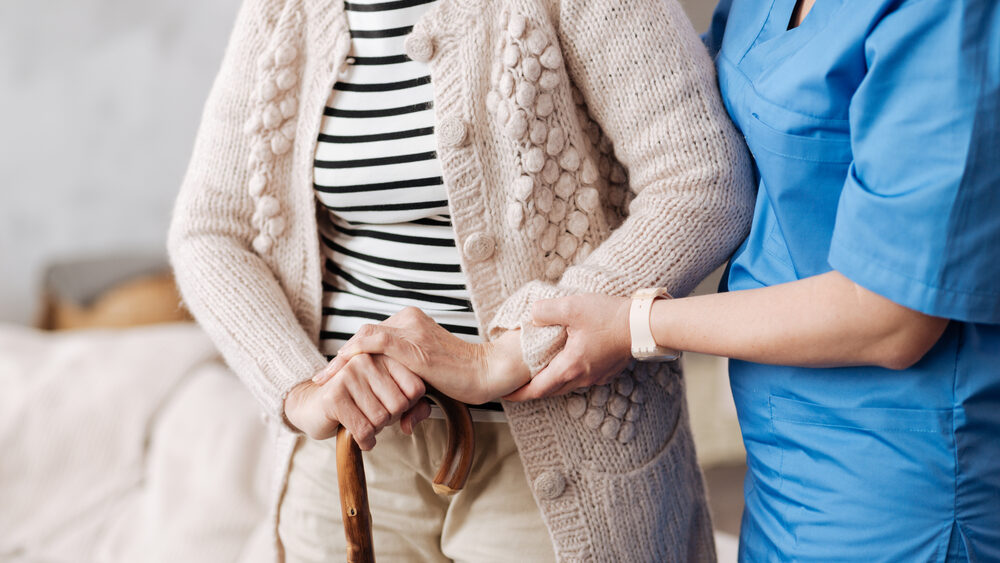 Nursing Home Negligence Attorneys in Philadelphia, PA Protects the Rights and Interests of Vulnerable Adults in Philadelphia County and Throughout PA
If you have a loved one in a nursing home, you trust that the facility and its staff will provide excellent care. However, too many vulnerable elderly people become victims of nursing home abuse or neglect. When your family member suffers injury or harm due to the negligence of the nursing home staff, turn to the Philadelphia nursing home abuse lawyers of DiTomaso Law to help you demand accountability. Reach out to our firm for a free initial case evaluation to learn more about how our nursing home negligence attorneys in Philadelphia, PA, can help guide you through the process of protecting your loved one's safety and interests and pursuing financial recovery and justice. 
Were You or a Loved One Injured in an Accident and Now You Have Questions? We Can Help. Tell us What Happened.
Types of Nursing Home Abuse and Neglect
Abuse and neglect can take on many different forms, including:
Physical abuse – Involves the intentional infliction of injury to a nursing home resident, including through hitting, punching, kicking, slapping, pushing, pinching, physically restraining, or sedating
Emotional abuse – Can include yelling or cursing at, demeaning, or belittling a resident, threatening to withhold necessities or benefits, or threatening to inflict physical harm
Sexual abuse – Involves making sexual contact with a resident, exposing a resident's intimate parts, or exposing a resident to another person's intimate parts, for the purpose of sexually degrading or humiliating the resident, or for the abuser's sexual arousal or gratification
Financial abuse – Includes stealing property or money from a resident, withdrawing funds from a resident's financial accounts, or causing changes to a resident's financial arrangements or estate plan for the abuser's benefit
Neglect – Involves failing to provide necessary personal and medical care to a resident, including not providing food or water, not maintaining a resident's hygiene and sanitary living conditions, not providing medication or emergency medical care, or not preventing an at-risk patient's fall or wandering
★★★★★
Rich DiTomaso was an excellent attorney. He was knowledgeable, thorough, and settled our case with a great result. We would highly recommend using this attorney.
★★★★★
Five stars absolutely deserved here. They handled every detail, from insurance companies to doctors and bills. I highly recommend Richard and his colleges.
★★★★★
Richard Ditomaso is an expert in his field. He goes above and beyond for his clients. If you're looking for a great lawyer, give this one a chance; you won't regret it. A+++
Signs of Nursing Home Abuse or Neglect
Unfortunately, many victims of nursing home abuse and neglect don't alert their loved ones to the harm they are suffering. Some victims feel humiliation and embarrassment over being a victim of abuse or neglect and don't want to come forward. Other victims lack the physical or cognitive capacity to understand that they are suffering from abuse or neglect or to reach out to family to alert them. This makes it important for families of nursing home residents to familiarize themselves with the sign and symptoms of nursing home abuse and neglect, which include:
Bedsores
Broken bones
Bruises, burns, or lacerations
Multiple injuries in various stages of healing
Unexplained weight loss
Unexplained sexually transmitted diseases
Infections
Repeated trips to the emergency room
Dehydration or malnutrition
Lack of hygiene or sanitation of living areas
Torn or damaged clothing or accessories, such as glasses
Mood changes or swings
Withdrawal or loss of interest in activities
Onset of depression or anxiety
Engaging in soothing behaviors such as rocking or mumbling
Restraint marks
Sedation or overmedication
Missing items or money from a resident's room
Unexplained financial transactions in a resident's accounts or changes to a resident's estate planning documents
Dangerous Machine Accident
What Financial Compensation Might Your Loved One and Your Family Be Entitled to for Nursing Home Abuse?
If your loved one was harmed by abuse or neglect in the nursing home, your family can demand financial recovery for your loved one's and your family's losses, including for:
Costs of medical treatment for injuries or illnesses caused by the abuse or neglect
Costs to relocate your loved one to a new facility
Physical pain and emotional distress or suffering that your loved one experiences
Loss of quality of life due to physical disability, scarring/disfigurement, or reduced life expectancy
Let Our Lawyers Demand Justice for the Harm Your Loved One Has Suffered
Although money cannot undo the harm your loved one has endured, your family should still seek financial compensation to help pay for the costs of their recovery and to obtain some measure of justice for your loved one. Turn to the nursing home negligence attorneys in Philadelphia, PA from DiTomaso Law to guide your family through the steps of pursuing a compensation claim and protecting your loved one's rights, including:
Obtaining evidence needed to prove who was at fault for the abuse or neglect your loved one suffered
Helping you to protect your loved one's safety by opening government investigations or moving your loved one to a new nursing home facility
Documenting the financial expenses and personal suffering your loved one endured to persuasively argue for maximum compensation in your family's case
Working tirelessly to demand accountability and full financial recovery in a settlement or by litigating your family's case at trial 
Contact DiTomaso Law for a Free Consultation to Learn More About the Claims Process from Our Knowledgeable Nursing Home Negligence Attorneys in Philadelphia, PA
Contact our firm today for a free, no-obligation claim review to speak to our Philadelphia nursing home abuse lawyers to learn more about your legal options for recovering compensation and justice for the harm that your loved one suffered in their nursing home. 
About Philadelphia, PA
Philadelphia is the most populous city of the Commonwealth of Pennsylvania and the anchor of the Delaware Valley metropolitan region. The city is renowned for its history, serving as the site of many pivotal events during the Colonial and Revolutionary eras and afterward. Today, Philadelphia is a national educational, economic, and cultural hub, hosting many institutes of higher education, corporate headquarters, and arts and performance centers. 
Frequently Asked Questions About Nursing Home Abuse in Philadelphia, PA
Who can be held liable for nursing home abuse or neglect?
Persons and entities who may be held liable for injuries that your loved one suffered due to nursing home abuse or neglect include nursing home staff such as nurses and orderlies, physicians, nursing home management staff, nursing home owners/operators, or third-party contractors including cafeteria or maintenance contractors.
When does a nursing home abuse claim need to be filed?
Pennsylvania's statute of limitations gives your family two years from the date that your loved one was injured or harmed due to nursing home abuse or neglect, or two years from the date that your family discovers or should have discovered your loved one's injury, to file suit against those liable for the harm your loved one suffered. If you file a lawsuit after the statute of limitations expires on your loved one's claim, your case can be permanently dismissed, which makes it important to begin working with the Philadelphia nursing home abuse lawyers of DiTomaso Law as soon as possible.
Should I contact the authorities if I suspect that my loved one has been the victim of nursing home abuse or neglect?
In addition to filing a claim for compensation if your loved one was harmed by nursing home abuse or neglect, you can also file a complaint with the Pennsylvania Department of Health online, over the phone, via fax, or via mail or email. If you believe that your loved one is facing a risk of imminent injury, you can also contact law enforcement if necessary to obtain protection for your loved one.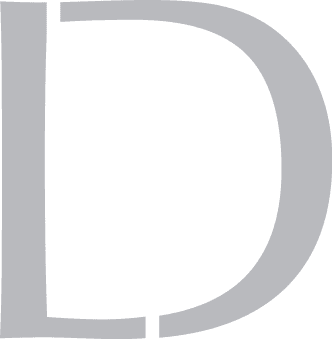 Get A 100% Free Case Evaluation
From A Top-Rated Personal Injury Attorney
$11.7M
Tractor-Trailer Accident
$1.5M
Drunk Driving Accident
$1.3M
Defective Machinery Accident
View All Case Results
"5 stars absolutely deserved here. If the need arises for legal representation again this is the only firm I will use. They handled every detail from insurance companies, doctors, and bills. I highly recommend Richard and his colleges and have to my friends and family."
See All Client Reviews