New Jersey Workers' Compensation Lawyers
Workers Comp Attorneys in Camden County, NJ Help Injured Employees Recover the Benefits They Deserve in Burlington County, Camden County, Cumberland County, and Throughout South Jersey
After a workplace accident, you might be afraid to lose your job or be forced to pay for your injuries. Fortunately, most companies in New Jersey are required to carry Workers' Compensation, which will help recoup all or part of the financial impact you experienced due to your injury. Contact our New Jersey workers' compensation lawyers today at 856-414-0010 and get a free consultation with our workers' compensation attorneys in Camden County, NJ at DiTomaso Law.
The Workers' Compensation process is designed to be simple so that you can collect a check soon after sustaining a workplace injury. This way, you only concentrate on recuperating and not on your bills. However, not all companies are as helpful as they should be when it comes to workplace accidents. For a variety of reasons, they will delay the process or outright deny your claim.
In those instances, you will need to fight back, and the system has an appeals process built in to prevent such actions from taking place. Before you start, consult a South Jersey Workers' Compensation lawyer who can guide you through the entire legal process.
How Does Workers' Compensation Work in New Jersey?
Workers' Compensation is insurance that protects an individual from falling into significant financial hardship due to an injury they sustained at work. Most companies in New Jersey are required to carry it, and the managers are trained to help their employees through the process should the situation arise.
It is a no-fault insurance system, meaning that you do not have to prove fault in order to be eligible for benefits. An exception is if the accident was caused by a deliberate act. In exchange for this flexibility, your company is protected from any liability for the accident. In some cases, you might be able to file a third-party claim if someone else other than your employer caused your injury.
What Is Covered Under Workers' Compensation?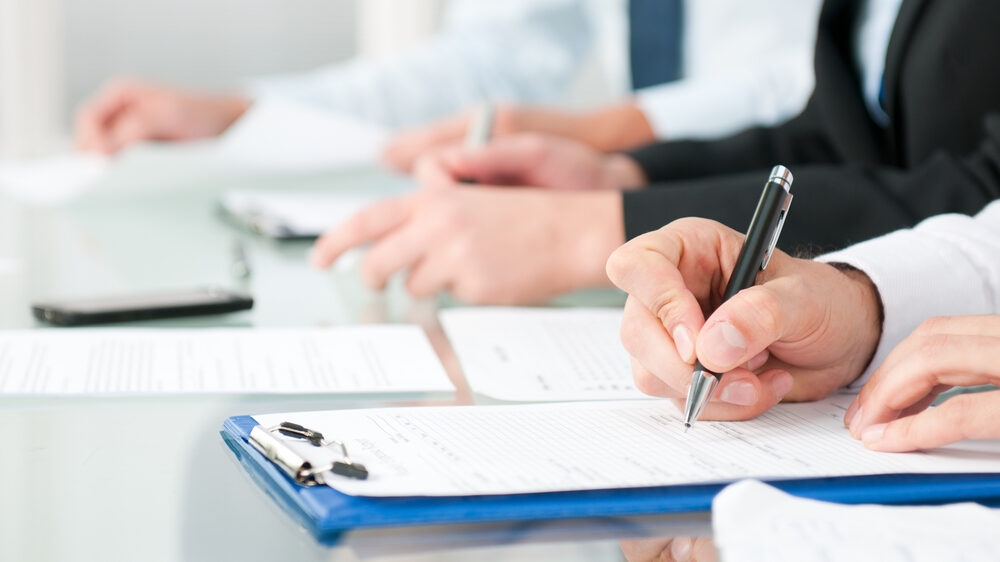 Workers' Compensation is mandated by the federal government but is administrated at the state level. That means that there will be slight variations from state to state. In New Jersey, Workers' Compensation insurance covers the following expenses:
Medical benefits: This covers your medical expenses, including treatments, surgeries, and anything associated with helping to cure and relieve the impact of your workplace injury.
Temporary total disability benefits: This takes effect if you are unable to return to work within seven days. This will cover about 70 percent of your gross weekly wage before deductions. There is a maximum and a minimum amount that you can receive that changes year-to-year, and you will receive this benefit until you have reached your maximum medical improvement (MMI), but no more than 400 weeks.
Permanent partial disability benefits: This pays the same as the temporary total disability benefits, although if you suffered an amputation, you can expect an additional 30 percent to the award. This benefit takes effect if you are unable to return to work again at full capacity. These payments can last up to 600 weeks unless that number has been altered by statute.
Permanent total disability benefits: This is for those who are unable to work again due to their injury. It also pays 70 percent of your gross weekly wage before deductions, and you will receive payments for up to 450 weeks. In certain instances, you may receive this for the rest of your life.
Death benefits: When a workplace injury leads to the death of an individual, Workers' Compensation will also provide for the family as well. Death benefits will cover most, if not all, the funeral expenses and pay the surviving family members 70 percent of their wages for at least 450 weeks. If the recipient is a minor, they will receive the payments until they turn 18 years old. In the case of a widow or widower, they could receive death benefits indefinitely.
These benefits are available to those individuals who are injured on the job and submit their claim with their employer in accordance to state guidelines. All companies should have information pertaining to Workers' Compensation, accessible to all employees.
New Jersey Workers' Compensation Lawyers Map Out What Steps You Should Take After a Workplace Accident
After you have sustained an injury at work, there are several steps you must take immediately following your accident to help facilitate your Workers' Compensation claim. These are important steps and include:
Seek medical treatment: Regardless of the severity of your injury, you should seek medical attention as soon as possible. Even if you do not believe you have a significant injury, you should consult a doctor. There are certain injuries that might not be as apparent initially. Your employer may have a list of doctors that you will need to meet with to qualify for Workers' Compensation.
Follow your doctor's orders: When you consult with the doctor, be upfront with them about your injuries and the details of your accident. Follow their instructions, and remember to keep copies of their bills and notes that they provide for your claim.
Report your injury: You will have 90 days to inform your employer about your injury. If your injuries were not severe enough that warranted an immediate trip to the hospital, you should report your injury right away. If not, you should do so as soon as you are able after you are discharged from the hospital.
Check on your claim: Once you report your injury, your employer or their insurance company has 21 days to file a First Report of Injury form with the New Jersey Division of Workers' Compensation. You should inquire about it if this filling has not taken place.
Respond to decision: At this point, your employer or their insurance will evaluate your claim and decide whether to accept or reject the claim. If they accept it, you will begin receiving your benefits within the next few weeks. If they reject it, you can appeal the decision.
★★★★★
Rich DiTomaso was an excellent attorney. He was knowledgeable, thorough, and settled our case with a great result. We would highly recommend using this attorney.
★★★★★
Five stars absolutely deserved here. They handled every detail, from insurance companies to doctors and bills. I highly recommend Richard and his colleges.
★★★★★
Richard Ditomaso is an expert in his field. He goes above and beyond for his clients. If you're looking for a great lawyer, give this one a chance; you won't regret it. A+++
What Should I Do If My Workers Comp Claim is Denied?
If your company denies a claim for whatever reason, you have options to dispute this decision. You have two options: file a formal claim petition or an application for an informal hearing.
In an informal hearing, you will appear before a judge of compensation within a few weeks, and they will review your claim. The judge will then offer suggestions on ways to resolve the dispute with the employer or their insurance company. These suggestions are non-binding, and you still have the option to file a formal claim petition.
A formal claim petition is a more complicated process. You will still appear before a judge, however, it will take about six months to schedule. You will present evidence, such as your medical reports, and the judge will make a ruling based on the evidence presented.
While you have 90 days to report your injury to your employer, you have two years from the date of your injury or the diagnosis of your occupational illness to file a formal claim petition. Even if you have filed an application for an informal hearing, it does not stop the clock on the formal hearing process.
If the judge rules against you in your formal claim, you can then appeal that ruling to the Superior Court, Appellate Division.
Dangerous Machine Accident
What Companies Must Carry Workers' Compensation Insurance?
New Jersey requires that all businesses that are not covered by federal programs must carry Worker's Compensation insurance. In addition, out-of-state employers must provide Workers' Compensation coverage if employees are working in New Jersey.
Businesses have the option to self-insure, although many find that an unattractive option given the expense. However, if they fail to provide Workers' Compensation to their employees, the company could face a daily fine of $5,000 for the first 10 days. Afterward, they could face an additional $5,000 for each additional 10-day period.
What Are Common Workplace Accidents?
Our New Jersey workers' compensation lawyers realize that regardless of where you work, accidents and injuries are possible. While most people associate workplace accidents with construction sites or manufacturing plants, they can also occur in office buildings and schools as well. A few common workplace accidents include:
Overexertion: This can occur with any type of lifting, pushing, pulling, holding, carrying, or throwing objects. They can occur when an employee fails to get adequate rest and can cause injuries in muscles and joints.
Falls: These can be common minor mishaps or major catastrophes. Loose wires, paper, or files carelessly left on the floor can cause a slip and fall. If a person falls from a ladder, it can cause significant injuries.
Struck by an object: A common cause of death is the workplace is caused by falling debris or machinery. Large equipment falling can also cause catastrophic injuries.
Repetitive motion: This occurs when a worker engages in strenuous or repetitive actions. These motions can cause a strain on certain body parts that can eventually lead to wear and tear injuries, such as strained ligaments.
Motor vehicle accidents: If you are involved in a car accident while working on the job, you might be eligible for Workers' Compensation benefits. This can occur if a worker is transporting supplies or other materials to a particular worksite.
Caught in compression machines: This is one of the more devastating workplace accidents, and it involves an employee getting a body party caught in a compression machine. Most often, this causes an amputation injury.
In most cases, these accidents can be prevented with safety procedures. It is up to the employer to ensure that their workplace is safe for their employees to prevent accidents and injuries from occurring on the premises.
What Injuries Can Occur at Work?
There are several common injuries that can happen at work:
Lacerations: Deep cuts or bruises can take place on a variety of jobsites and usually take place when someone is in a rush to complete a job.
Sprains and strains: These occur after falls or with improper lifting or pulling.
Burns: These injuries can occur in restaurants or in certain manufacturing plants where workers might be exposed to open flames, chemicals, or electricity.
Fractures: Any bone breaks can occur due to a fall from a significant height or when impacted by a falling object.
Some injuries and illnesses do not show up right away, they develop or worsen over time. These injuries and illnesses include:
Disk and spinal cord injuries: If you sit routinely at a desk and you are not positioned properly, you can develop injuries over time. You could even develop back and spine cord injures due to improper posture or prolonged sitting.
Carpal tunnel syndrome: Excessive typing can lead to this common office-related injury. If your job requires you to consistently be on the keyboard, this injury can develop over time.
Hearing loss: When working on a jobsite that exposes you to persistent loud noises, such as a jackhammer, without sufficient protection, it can lead to loss of hearing.
Tendinitis: This will develop from repetitive motions over the course of years.
Shoulder and rotator cuff injuries: Lifting heavy object can lead to these types of injuries that put tremendous strain on your body.
Mental health disorders: Poor work conditions and high demands cause a significant amount of stress, which can lead to a mental health disorder. A workplace accident can also cause a mental injury.
Mesothelioma: This is a rare cancer that is caused by exposure to asbestos.
It is imperative that you seek medical treatment for your injuries, no matter the severity. Early treatment can help minimize the long-term impact of any injury that you sustain, and it will also help with any Workers' Compensation claim you intend to file.
New Jersey Workers' Compensation Lawyers at DiTomaso Law Are Here to Help You After a Workplace Accident
Workers' Compensation is supposed to be a simple process to help you avoid any financial hardship due to your injury. It can get stressful when your employer or their insurance company denies your claim. When that happens, you may need a lawyer. Our South Jersey Workers' Compensation lawyers at DiTomaso Law can help you with your claim. Call us at 856-414-0010 or contact us online today to schedule a free consultation. Located in Cherry Hill, New Jersey, we serve clients throughout South Jersey, including Mt. Holly, Camden County, and Vineland.
Frequently Asked Questions About Workplace Accident Claims
What is workers' compensation?
What is covered under workers' compensation?
What workers' compensation benefits are available?
What should I do after a work accident in order to pursue workers' compensation?
Can I sue an employer or another employee for my workplace accident?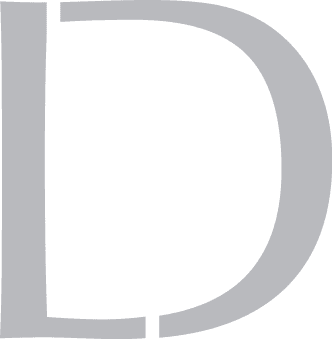 Get A 100% Free Case Evaluation
From A Top-Rated Personal Injury Attorney
$11.7M
Tractor-Trailer Accident
$1.5M
Drunk Driving Accident
$1.3M
Defective Machinery Accident
View All Case Results
"5 stars absolutely deserved here. If the need arises for legal representation again this is the only firm I will use. They handled every detail from insurance companies, doctors, and bills. I highly recommend Richard and his colleges and have to my friends and family."
See All Client Reviews