Philadelphia Medical Malpractice Lawyers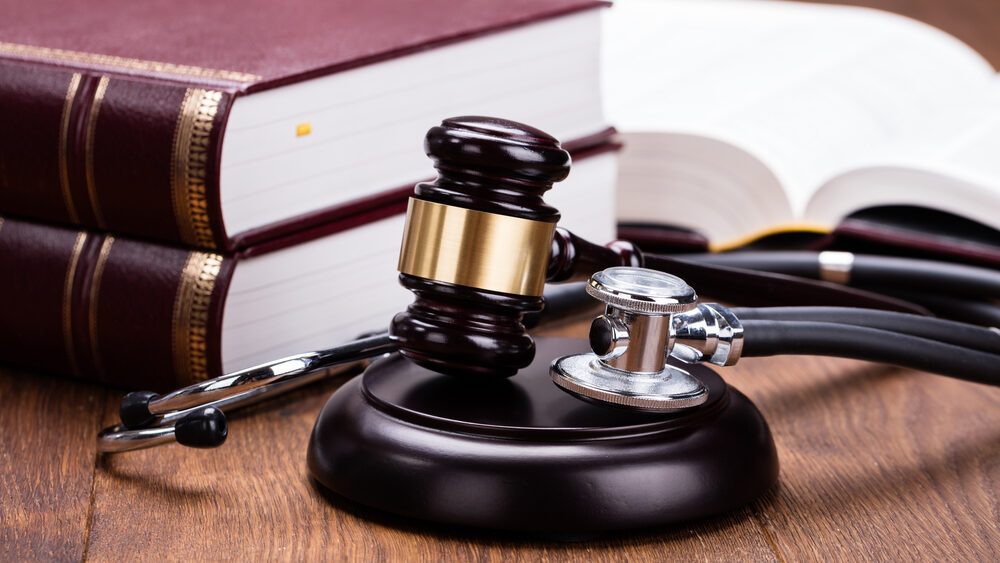 Medical Negligence Attorneys in Philadelphia, PA Aggressively Pursues Maximum Financial Recovery for Patients Harmed by Healthcare Providers' Malpractice in Philadelphia County and Throughout PA
When you seek medical care, you expect that your doctors and other healthcare providers will improve your health condition. However, negligent mistakes by medical professionals can quickly lead to injuries and debilitating complications. You deserve to obtain financial recovery for your losses and justice for the harm you suffered due to the negligence of your healthcare providers. Let the Philadelphia medical malpractice lawyers of DiTomaso Law help.
For over 25 years, our firm has fought for the interests of clients in Philadelphia and throughout the Delaware Valley who have been harmed by the negligence of others. We have seen firsthand the devastating effects that careless and reckless behavior has on the lives of injury victims. That's why we aggressively fight to recover maximum compensation for our clients. We have the skill and tenacity to take on even the most difficult or complex cases, with a proven record of success that includes millions of dollars recovered over the years for our clients. 
Reach out to DiTomaso Law for a free initial claim review with our medical negligence attorneys in Philadelphia, PA to learn more about your legal options for obtaining financial compensation for your expenses and losses that you incurred due to your healthcare provider's malpractice. 
Were You or a Loved One Injured By Medical Negligence and Now You Have Questions? We Can Help. Tell us What Happened.
Types of Cases Our Philadelphia Medical Malpractice Lawyers Can Help You With
At DiTomaso Law. our medical negligence attorneys in Philadelphia, PA, represent victims of acts of malpractice that include:
Failure to diagnose/delayed diagnosis/misdiagnosis
Cancer misdiagnosis
Failure to treat
Birth injuries
Surgical errors
Anesthesia errors
Medication errors
Hospital-acquired infections/failure to prevent infection
★★★★★
Rich DiTomaso was an excellent attorney. He was knowledgeable, thorough, and settled our case with a great result. We would highly recommend using this attorney.
★★★★★
Five stars absolutely deserved here. They handled every detail, from insurance companies to doctors and bills. I highly recommend Richard and his colleges.
★★★★★
Richard Ditomaso is an expert in his field. He goes above and beyond for his clients. If you're looking for a great lawyer, give this one a chance; you won't regret it. A+++
Common Causes of Medical Malpractice
Medical malpractice involves avoidable errors by healthcare professionals that lead to patient harm. Some of the more frequent causes of medical malpractice include:
Failure to take a full patient history or complete a full patient exam
Disregarding a patient's subjective complaints
Failure to include the correct diagnosis in the differential diagnosis
Premature discharge
Failure to conduct follow-ups
Failure to order diagnostic tests
Errors in conducting diagnostic testing
Misinterpretation of test results
Failure to seek a second opinion or consult with specialists
Miscalculation of prescription/anesthesia dosage, or using a contraindicated drug
Administering the wrong dosage of medication or administering medication to the wrong patient
Improper or careless use of medical tools and equipment
Improper sterilization and sanitation
Failure to monitor patients' vital signs
Performing a procedure on the wrong patient or wrong site on the body
Performing a procedure with inadequate training and experience
Failure to provide post-procedure instructions to the patient
Understaffing of healthcare facilities
Overscheduling of appointments and procedures
Drug or alcohol use
Dangerous Machine Accident
Seeking Compensation After You Have Been the Victim of Medical Negligence
After you have suffered harm because of your medical provider's negligence, you may be able to recover financial compensation that includes your:
Expenses for additional medical care to treat an injury or complications caused by provider malpractice
Costs of long-term disability care you may need
Loss of income for the additional time you need to take off work to recover from negligently-caused injuries or complications
Loss of future earning potential due to permanent disability or impairment
Additional physical pain and emotional distress
Loss of enjoyment and quality of life, or reduced life expectancy
How Will Our Medical Negligence Attorneys in Philadelphia, PA Help You Obtain Accountability and Justice for the Harm You Have Suffered
Pursuing compensation after being harmed by medical malpractice can be a complex, time-consuming process. To give yourself the best chance of recovering full compensation for your expenses and losses, let the Philadelphia medical malpractice lawyers at DiTomaso Law handle all the details of preparing and pursuing your legal claim, including:
Working quickly to secure all available evidence in your case, including your medical records, provider notes, staffing records, surveillance footage, and witness testimony
Identifying the providers who can be held responsible to compensate you for the harm and loss you have suffered
Working with leading medical experts to persuasively argue for the opposing party's or parties' liability for your injuries or complications
Documenting your ongoing and future anticipated expenses and losses
Vigorously pursuing maximum compensation for you at the negotiating table or by advocating your case in court and at trial 
Contact DiTomaso Law for a Free Case Evaluation to Learn More About Your Legal Rights from Our Philadelphia Medical Malpractice Lawyers
Contact our firm today for a free, no-obligation consultation with our medical negligence attorneys in Philadelphia, PA to learn more about the process of pursuing a claim for financial recovery for the harm you have suffered. Let our firm advocate on your behalf to demand accountability and justice from the negligent healthcare providers. 
About Philadelphia, PA
Philadelphia is the largest city in Pennsylvania and the urban core of the Delaware Valley region. As one of the country's largest cities, Philadelphia is a leading educational, economic, and cultural center. It is also notable for its long history that stretches back to the early Colonial era. Today, Philadelphia is a major educational, economic, and cultural hub, hosting leading schools and universities, national and multinational corporate headquarters, and one of the highest concentrations of art and performing centers. 
Philadelphia Medical Malpractice Lawyers Answer Frequently Asked Questions about Medical Malpractice in Philadelphia, PA
Who can be held liable for medical malpractice?
Healthcare professionals who can be responsible for committing medical malpractice include physicians (such as family physicians, pediatricians, oncologists, radiologists, and anesthesiologists) nurses, nurse practitioners, physician's assistants, radiology technicians, or lab techs.
Can I sue the hospital if I was the victim of malpractice?
Hospitals may be subject to employer liability if the staff that is employed by the hospital commit malpractice. In many cases, doctors who work in hospitals are independent contractors rather than employees, which means that hospitals cannot be held liable for an independent doctor's negligence. However, a hospital may be liable for a physician's negligence if the hospital negligently credentialed the doctor after willfully disregarding facts that make the doctor a substantial risk of committing negligent errors.
What is the medical malpractice statute of limitations?
Under Pennsylvania's statute of limitations on medical malpractice claims, you must file suit within two years of the date that you were injured by a healthcare provider's negligence or two years from the date that you discover or should have discovered that you were harmed by medical malpractice. To ensure that you timely file your claim under the facts of your case, reach out to the medical negligence attorneys in Philadelphia, PA of DiTomaso Law for help.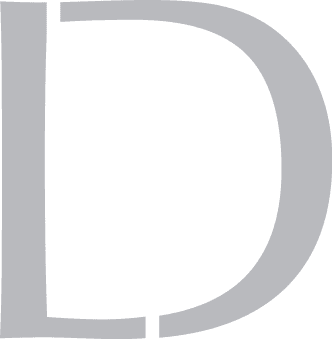 Get A 100% Free Case Evaluation
From A Top-Rated Personal Injury Attorney
$11.7M
Tractor-Trailer Accident
$1.5M
Drunk Driving Accident
$1.3M
Defective Machinery Accident
View All Case Results
"5 stars absolutely deserved here. If the need arises for legal representation again this is the only firm I will use. They handled every detail from insurance companies, doctors, and bills. I highly recommend Richard and his colleges and have to my friends and family."
See All Client Reviews