New Jersey Medical Malpractice Lawyers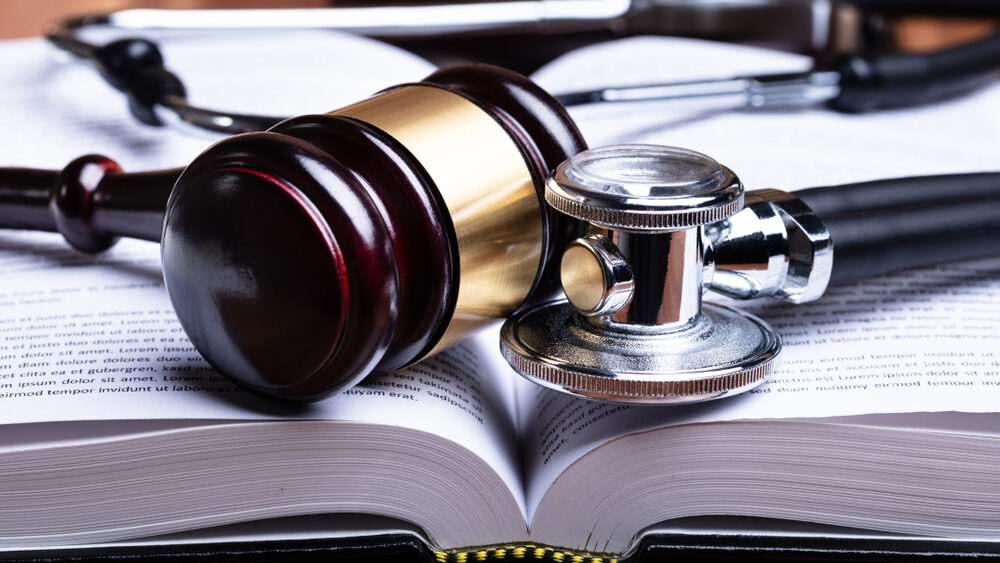 Medical Negligence Attorneys in Cherry Hill, NJ Helps Clients Pursue Accountability for Harm Caused by the Errors of Healthcare Professionals in Burlington County, Camden County, Cumberland County, and Throughout South Jersey
Our team of New Jersey medical malpractice lawyers know the amount of trust patients put into their doctors and other health care professionals to treat their injuries and illnesses. You trust they will know the proper procedures to make you feel better. Although everyone is human and prone to make mistakes, when a doctor or a surgeon does it out of carelessness or negligence, it could have a lasting impact and leave a person in a worse condition than when they started.
Medical malpractice can leave a person scarred or suffering from injuries they did not have before. A doctor could fail to diagnose a certain problem, causing it to go untreated for years. Our seasoned New Jersey medical malpractice lawyers can provide you with your legal options if you have an injury or illness because of a negligent health care professional.
Were You or a Loved One Injured By Medical Negligence and Now You Have Questions? We Can Help. Tell us What Happened.
What Is Medical Malpractice?
Medical malpractice occurs when a health care professional deviates from a widely accepted standard of care that no other reasonable professional would have used. Although doctors are the primary targets of these suits, they are not the only health care professionals or entities who could commit medical malpractice. Others include nurses, hospitals, health care organizations, chiropractors, therapists, and other licensed medical care providers.
To constitute a case of medical malpractice, a doctor or other medical professional must deviate from the acceptable standards of care. In addition, a patient must also have sustained an injury or illness from the negligence of their medical professional or an injury that resulted in significant damage. A person can be liable for this violation for an action they took or failed to take.
Every year in the United States, it is estimated that 250,000 people die from medical errors, according to a Johns Hopkins study. These careless errors made by medical professionals occur for several reasons. In many instances, it could be due to carelessness, arrogance, or even inattentiveness on the part of the medical professional. Common reasons attributed to medical malpractice include:
Failing to listen to the patient.

Poor communication between doctors, nurses, pharmacists, and other medical professionals.

Overworked, understaffed, and fatigued health care professionals.

Providers who are under the influence of alcohol or other drugs.

Inadequate procedures involving hygiene and equipment sterilization, patient transfers, and organization of patients' medical records.
These problems can occur anywhere throughout the medical process. As a patient, you owe it to yourself to ensure that you communicate effectively with your medical professional to ensure you get the best care possible. 
If you are questioning the care you are receiving, you can always see another doctor. If a misdiagnosis has led to further complications, you should speak with a Cherry Hill medical malpractice lawyer who can assist you with your case.
★★★★★
Rich DiTomaso was an excellent attorney. He was knowledgeable, thorough, and settled our case with a great result. We would highly recommend using this attorney.
★★★★★
Five stars absolutely deserved here. They handled every detail, from insurance companies to doctors and bills. I highly recommend Richard and his colleges.
★★★★★
Richard Ditomaso is an expert in his field. He goes above and beyond for his clients. If you're looking for a great lawyer, give this one a chance; you won't regret it. A+++
New Jersey Medical Malpractice Lawyers Provide Clear Examples of Medical Malpractice
There are a variety of instances of medical malpractice, and they can occur throughout the medical process. They do not just involve botched surgeries, although those are the most attributed to medical malpractice. A few examples of medical malpractice include:
Failure to diagnose or misdiagnosis.

Misreading or ignoring laboratory results.

Unnecessary surgery.

Surgical errors or wrong-site surgery.

Improper medication or dosage.

Poor follow-up or aftercare.

Premature discharge.

Disregarding or not taking appropriate patient history.

Failure to order proper testing.

Failure to recognize symptoms.
These failures can lead to severe problems for the patients, including long-term injuries or even death.
When Should I File a Medical Malpractice Lawsuit?
If you have suffered an injury or if you find that your doctor failed to diagnose a serious condition, you could have a case to file a medical malpractice lawsuit. Examples of negligence include:
Misdiagnosis:

If your doctor misdiagnoses your condition and then uses a treatment that causes unnecessary harm. 

Incorrect prescriptions:

You were prescribed the wrong medication that poses more risks than the benefits it can produce. It is also possible to be overprescribed medications, which has you taking certain drugs at dangerously high levels. 

Surgical errors:

Making errors before or during surgery, which could also be the fault of the surgical staff. These mistakes could result in the surgeon performing the wrong operation, operating on the wrong body part, performing a procedure incorrectly, or leaving foreign materials inside a patient's body.
If you decide to pursue a medical malpractice case, it will be a long and complicated process. Given the number of frivolous lawsuits, the state has enacted tough regulations to ensure that all cases that are brought up in court have merit. There are additional provisions you will have to satisfy at the outset of your case.
Within 60 days of filing your claim, you must first file an Affidavit of Merit. This is a statement prepared by an expert medical witness. This person's specialty must be in the same area as that of the medical professional who is the defendant in the case. This witness must profess, under oath, as to the validity of your injuries and how the defendant's actions or lack thereof caused those injuries.
When it comes to who could be held liable in a medical malpractice case, it does not have to be a doctor or a surgeon who performed the procedure or made the diagnosis. It could also be others who misinterpreted a note from a doctor or were careless in handling paperwork. Along with doctors and surgeons, you can also make a case against nurses, hospitals, technicians and aides, therapists, chiropractors, optometrists, pharmacists, laboratories, and outpatient medical facilities.
In can be difficult to determine who you should be the target of your personal injury claim, but a lawyer will be able to assist you in determine the best course of action. 
Dangerous Machine Accident
What Compensation Can I Claim in My Medical Malpractice Claim?
Given the significant harm and trauma you might have experienced because of your problems with the care you received, you may be able to seek compensation for economic and non-economic expenses, including:
Medical costs:

These are related to the costs associated with your medical needs to treat any harm you experienced from your malpractice case. This includes hospital bills, physical therapy, and other medical expenses related to the injury.

Lost wages:

You might have been prepared to miss work because of your initial diagnosis, but owing to the mistakes made, you may have to take time off work you were not anticipating. You can seek the salary you lost and any benefits that cover the time you need to recover or have subsequent doctor's visits.

Pain and suffering:

These are non-economic expenses that compensate you for any mental stress or physical harm you might have endured.

Emotional distress:

Similar to pain and suffering, this is a nonspecific compensation to accommodate any mental trauma the experience caused.

Diminished earning capacity:

This covers individuals who suffered injuries that left them disabled and unable to return to their job in the same capacity. Since they can no longer make the salary they were able to earn before, they can seek to be compensated for that lost salary.

Punitive damages:

This is a financial amount designed to punish and deter the defendant from engaging in the actions that led to the lawsuit in the first place. These damages are rarely granted in New Jersey.
The statute of limitations for bringing a medical malpractice case in New Jersey is two years from the date that you realized that the medical malpractice took place. It certain instances, the medical malpractice will be obvious. In others, it could takes years to discover. Even if you realize that medical malpractice took place years earlier, you will still have two years to file your claim.
Cherry Hill Medical Malpractice Lawyers at DiTomaso Law Are on Your Side When Your Doctor Has Failed You
If you have been misdiagnosed or you received substandard treatment by a health care professional, you should seek out your legal options. Our Cherry Hill medical malpractice lawyers at DiTomaso Law will fight for you. Call us today at 856-414-0010 or contact us online to schedule a free consultation. Located in Philadelphia and Cherry Hill, New Jersey, we represent clients throughout Southeastern Pennsylvania and South Jersey, including Mt. Holly, Camden County, and Vineland.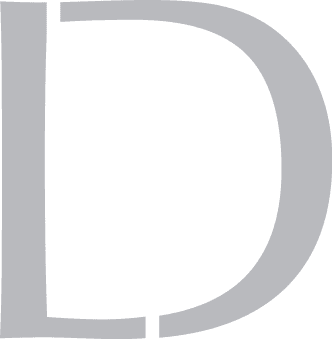 Get A 100% Free Case Evaluation
From A Top-Rated Personal Injury Attorney
$11.7M
Tractor-Trailer Accident
$1.5M
Drunk Driving Accident
$1.3M
Defective Machinery Accident
View All Case Results
"5 stars absolutely deserved here. If the need arises for legal representation again this is the only firm I will use. They handled every detail from insurance companies, doctors, and bills. I highly recommend Richard and his colleges and have to my friends and family."
See All Client Reviews