Philadelphia Motorcycle Accident Lawyers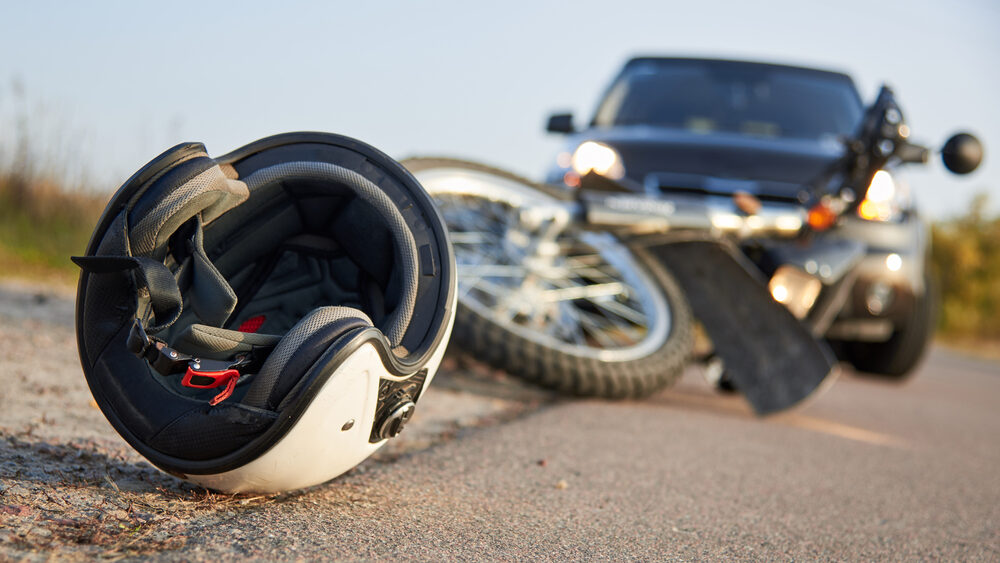 Motorcycle Injury Attorneys in Philadelphia, PA Helps Riders Recover Compensation After Suffering Life-Altering Injuries in Crashes in Philadelphia County and Throughout PA
Were you involved in a crash on your motorcycle that was caused by another motorist's or party's negligence? If so, you may be entitled to pursue financial recovery for your medical bills, lost income, and pain and suffering. You should not have to bear the financial consequences of injuries. Let the Philadelphia motorcycle accident lawyers of DiTomaso Law advocate on your behalf to win maximum compensation for you. Over the past few decades, we have aggressively pursued financial recovery for injury clients through the Delaware Valley, securing millions of dollars in compensation in settlements and verdicts. 
Reach out to our firm for a free initial claim review to go over your legal rights and options with our motorcycle injury attorneys in Philadelphia, PA. Let us fight to secure the financial recovery and justice you deserve for your injuries and losses. 
Were You or a Loved One Injured in an Accident and Now You Have Questions? We Can Help. Tell us What Happened.
Common Causes of Motorcycle Accidents in Philadelphia
Many motorcycle riders get into accidents on the road due to other careless motorists. Common causes of motorcycle crashes in Philadelphia include:
Speeding
Tailgating/following too closely
Reckless driving, including street racing, excessive speeding, or swerving through traffic
Drowsy or fatigued driving
Driving under the influence of drugs or alcohol
Driving-while-texting and other distracted driving behaviors
Unsafe turns and lane changes
Failure to yield the right of way
Disregarding traffic controls such as stop signs or traffic lights
Passing a motorcycle without moving over to the adjacent lane
Auto defects
Poor road conditions
Driver inexperience
Low visibility
★★★★★
Rich DiTomaso was an excellent attorney. He was knowledgeable, thorough, and settled our case with a great result. We would highly recommend using this attorney.
★★★★★
Five stars absolutely deserved here. They handled every detail, from insurance companies to doctors and bills. I highly recommend Richard and his colleges.
★★★★★
Richard Ditomaso is an expert in his field. He goes above and beyond for his clients. If you're looking for a great lawyer, give this one a chance; you won't regret it. A+++
Injuries Commonly Suffered by Riders in Motorcycle Accidents
Because motorcycle riders have no protection from a crash or wreck beyond a helmet, they can suffer serious, potentially life-altering injuries in a motorcycle accident. Some of the injuries that riders can suffer include:
Lacerations, abrasions/road rash, or degloving injuries
Broken bones
Dislocated joints
Ligament, tendon, or muscle injury
Burns
Crush injuries
Whiplash
Nerve damage
Herniated disc injury
Spinal cord injuries and paralysis
Internal organ injuries/internal bleeding
Facial injuries
Traumatic brain injury
Traumatic amputation/loss of limb
Dangerous Machine Accident
Pursuing Financial Recovery After a Motorcycle Wreck
After you have been injured in a motorcycle accident due to someone else's legal fault, you may be entitled to file a claim for compensation for expenses and losses you incurred due to injuries and property damage, including for:
Repair bills to fix damage to your motorcycle, or reimbursement for your motorcycle's pre-accident value if totaled in the crash
Medical and rehabilitation expenses
Long-term healthcare expenses or costs of personal services after suffering permanent disability due to accident injuries
Loss of wages or income due to missed time from work
Loss of future earnings and job benefits if unable to return to gainful employment after the accident
Pain and suffering
Loss of enjoyment and quality of life because of permanent disability or disfigurement
How Can the Philadelphia Motorcycle Accident Lawyers of DiTomaso Law Help You Seek Justice Following a Crash?
If you suffered catastrophic injuries in a motorcycle crash through no fault of your own, you should not have to suffer the financial burdens and consequences of your recovery. Let our motorcycle injury attorneys in Philadelphia, PA, fight for your rights to financial recovery and accountability from those liable for your injuries and losses by:
Investigating the crash to recover evidence we can use to build an effective, persuasive case on your behalf, including police accident reports, accident scene photos/video, and eyewitness statements
Collaborating with accident reconstruction experts to identify who was at fault for the crash, as well as working with medical, vocational, and financial experts to calculate your ongoing and future anticipated expenses and losses
Evaluating your legal options for obtaining financial compensation, including filing claims with your own insurance 
Preparing and filing your legal and insurance claims to begin aggressively pursuing a settlement to secure fair and full compensation for you
Taking your case to court and trial if necessary to fight for the best possible results for you
Contact Our Team of Expert Philadelphia Motorcycle Accident Lawyers for a Free Case Evaluation with Our Motorcycle Injury Attorneys in Philadelphia, PA to Learn More About Your Legal Options for Financial Recovery
After you have been injured in a motorcycle crash through no fault of your own, you deserve experienced legal representation to help you demand accountability from those responsible for the accident and your injuries. Contact DiTomaso Law today for a free, no-obligation consultation to learn what you should expect during your motorcycle accident claim. 
About Philadelphia, PA
Philadelphia is the Commonwealth of Pennsylvania's largest city and the anchor of the Delaware Valley metropolitan area. With a long history stretching back to the early Colonial era, Philadelphia is renowned as a city of firsts, including being the U.S.'s first capital and being home to the country's first library, medical school, and stock exchange. Today, the city is a major economic, educational, and cultural hub, with Time magazine ranking Philadelphia as one of the 100 greatest places in the world in 2021. 
Philadelphia Motorcycle Accident Lawyers Answer Frequently Asked Questions about Motorcycle Accidents in Philadelphia, PA
How can motorcycle accident injuries be avoided?
How long do I have to file a lawsuit after being injured in a motorcycle accident?
The statute of limitations on motorcycle accident lawsuits normally gives you only two years from the date of a crash to file suit against the driver or other parties at fault for the accident or liable for your expenses and losses. If you file your claims after the statute of limitations expires in your case, you may lose the opportunity to demand financial recovery from those responsible for your losses. For that reason, you shouldn't wait to begin working with the Philadelphia motorcycle accident lawyers of DiTomaso Law, who can help you ensure you timely pursue your claims.
What are my options if I was hit by an uninsured or underinsured driver?
If you were involved in an accident on your motorcycle that was caused by a driver without liability insurance or with insufficient liability insurance coverage to fully compensate you, you may be entitled to turn to your own motorcycle insurance provider if you purchased uninsured/underinsured motorist coverage. If you also purchased optional medical benefits coverage, you can also seek compensation for your medical expenses and lost wages from your injuries.
What steps do I need to take after being involved in a motorcycle crash?
After being involved in a motorcycle accident in Philadelphia, you should remember to:

1. Take photos and video of the accident scene
2. Seek prompt medical attention to diagnose injuries you may have sustained
3. Notify your insurance provider as soon as possible
4. Keep any bills or invoices for expenses you incur for medical care or motorcycle repair
5. Gather your income statements if you miss work during your recovery

Reach out to the motorcycle injury attorneys in Philadelphia, PA, of DiTomaso Law to have our firm get started on preparing and pursuing your compensation claims.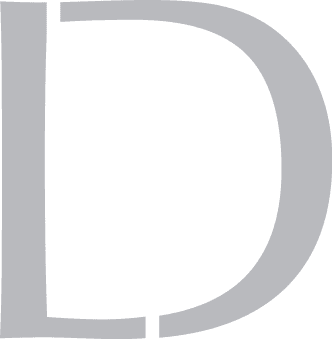 Get A 100% Free Case Evaluation
From A Top-Rated Personal Injury Attorney
$11.7M
Tractor-Trailer Accident
$1.5M
Drunk Driving Accident
$1.3M
Defective Machinery Accident
View All Case Results
"5 stars absolutely deserved here. If the need arises for legal representation again this is the only firm I will use. They handled every detail from insurance companies, doctors, and bills. I highly recommend Richard and his colleges and have to my friends and family."
See All Client Reviews